Well stop - the Paris authorities want none of it. So instead of a city break you could try losing yourself in a debut novel, or perhaps the open road is more your passion - we'd just suggest you opt for an electric car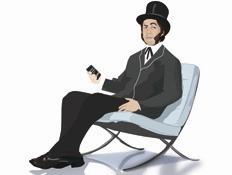 Hidden talents
For many people, the connection between school buildings and romance never got much further than the bikesheds. Not so for Brigid Coady, one time operations director for the British Council of School Environments. Now working as a consultant on school construction for Kent council, Coady has somehow found time on her daily commute to write her debut novel - No One Wants to be Miss Haversham - and has been rewarded by scooping the Romantic Novelists' Association's Joan Hessayon Award for new writers. Congratulations to Brigid - who knew the construction industry harboured such writing talent? How many other budding romance novelists are out there in our sector?
Romance is dead
Paris, city of love, until recently sported a bridge of love - the Pont des Arts across the river Seine - laden with thousands of locks proclaiming the everlasting love of romantic couples. But lovers will no longer be able to leave a padlock as a romantic token on the bridge after the city authorities began tearing down the mementos. Workmen with bolt cutters cut open the "love locks" over fears the weight of the padlocks could pull down the 19th century structure. Instead of metal grilles, the panels have been replaced by "padlock-proof" plexiglass in an effort to thwart loving couples.
Driving force
Robert Llewellyn, the actor and comedian behind the character Kryten in the hit BBC TV sitcom Red Dwarf, has thrown his weight behind electric cars. "Having spent the last six years driving and talking about electric cars, it really feels like the wilderness years are over," Llewellyn says in a statement plugging the vehicles. "Electric cars are finally becoming a realistic, cost-effective alternative, which is great to see." Llewellyn's enthusiasm for tech should come as no surprise to anyone who remembers the bonkers Scrapheap Challenge show he presented on TV some years ago, where teams were required to reuse scrap to create competing vehicles. As admirable as those creations were, hopefully the eco cars Llewellyn is backing have slicker credentials.
When two become one
So, Lend Lease has become Lendlease, in what must be a good early contender for most pointless rebrand of the year. The Australian construction group, which until 2011 was known as Bovis Lend Lease in the UK, obviously judged the shorter Lend Lease brand too cumbersome and as of last week decreed two words become one. Cue awkward conversations with Lendlease staff everywhere: "Yes, I know it still sounds like two words. Perhaps we should say them together really quickly?" I'm putting an early bet on them becoming "LL" before the year is out. Make sure to roll the ls.
Young minds
Balfour Beatty has launched a series of workshops aimed at getting more young children to consider construction as a career as they make their GCSE subject choices at school. The first workshops called "Construct 2 Learn" are aimed at encouraging Year 8 students to choose GCSE subjects which can lead to construction careers such as science, technology, engineering and maths, through a series of fun, interactive sessions with construction-related practical skills such as team work, communication, planning, and hazard perception. The first workshop was led by Balfour Beatty apprentices, many of whom were at school themselves until recently.
A great initiative - good luck to all involved.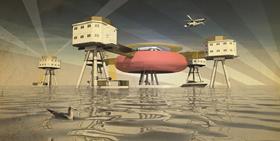 The ultimate vintage hotel
British civil engineer Guy Maunsell, who at 71 founded G Maunsell & Partners, which became Faber Maunsell, has left a number of legacies to the industry. Perhaps the strangest will be if proposals to redevelop one of a series of sea forts he designed during the Second World War, get the go-ahead. Aros Architects has announced plans to convert Redsand Forts in the Thames Estuary into a luxury hotel complex and museum. The firm plans to wrap a giant "rubber ring" around the control tower of the old complex, in which it will place a hotel foyer, restaurant, banqueting space and spa. This hub is to be linked by glass walkways to the old "Gun Towers" which will house bedrooms. The firm says visitors would travel to the hotel via hovercraft, catamaran, or helicopter. Hansom has not been informed as to whether the scheme has funding.