Former City of London planning officer Peter Rees is game for a laugh, Mace celebrates its 25th birthday, Elizabeth II gets her tool belt on, and the Building crew take to the waters of a west London reservoir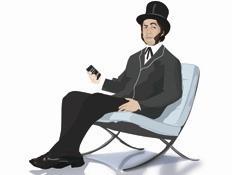 It's the way he tells them
As City of London planning officer for over 29 years, Peter Rees developed a reputation as a larger-than-life, funny and often controversial public speaker. Well, word reaches me that Rees - who traded the Square Mile planning department for an academic post at The Bartlett last year - is putting these talents to good use as a stand-up comedian. Rees tells my hack he's performed a handful of stand-up gigs, incorporating an eclectic mix of gags on academic life, climate change and Scotland - including "a virtual field-trip under a Scotsman's kilt, where the audience were encouraged to look upwards to see an example of 'global warming'." He adds: "I'm available for hire."
Happy birthday to you
Mace knows how to throw a birthday bash - the great and good of the industry were invited to Old Bishopsgate on the Thames, in the shadow of the firm's most famous job, the Shard, to celebrate its 25th anniversary. There was free-flowing champagne, an enticing array of world cuisines and a Guinness World Record-breaking acrobatic act: 25 dancers, one for every year of Mace's existence, performed a synchronised routine while suspended by sashes from the ceiling to earn the world record for "most people performing aerial silks". They've got a lot to live up for their 30th.
Hasta la vista, brickies
Bricklayers could be terminated by a futuristic robot - boffins in Australia have invented one that can build the brick shell of a house in just two hours. "Hadrian" the robot has been developed by Australian engineer Mark Pivac and can lay 1,000 bricks an hour, meaning it could erect up to 150 houses per year. Hadrian works by creating a 3D computer-aided design laying program of the house or structure, then calculates where every brick needs to go before cutting and laying the bricks using a 28-foot arm. Pivac is now looking to commercialise the robot in Western Australia before rolling it out nationally and globally. No word on how Hadrian takes his tea.
'One is grouting one's bathroom'
The Queen can save 30% on her household DIY bills by doing it herself, according to a company which is offering Her Majesty (and anyone else for that matter) night time DIY classes. It has been reported that the royal family will need to move out of Buckingham Palace for a few months while £150m of maintenance work on all the plumbing, wiring, and redecorating is done. Property maintenance firm Aspect is offering to help the Queen save millions by teaching her some DIY. Aspect said: "If the Queen wanted to save a bit of cash, her staff know where to contact us."
Building for a good cause
A host of big name construction firms including Kier and ISG have joined forces to upgrade an entire Manchester neighbourhood, including renovating eight dilapidated homes to create four adapted homes for war veterans and their families. The mammoth project was co-ordinated with charity Walking With The Wounded and filmed by the BBC's DIY SOS show. As well as delivering the four adapted homes, the volunteers also provided a "facelift" to 62 properties on Canada Street and the adjacent New Street, to provide a better quality of life for both veterans and other residents. A fantastic initiative - do look out for the programme, which will air on BBC1 this autumn.
Waving, not drowing
On Thursday last week the Building team (pictured in 80s fancy dress) took part in the annual Construction Industry Dragon Boat Challenge for CRASH, Building's official charity partner and the construction and property industry's charity for homeless people. Drawing in 40 crews from across the industry and hundreds of spectators, the event was a big success and raised £22,500. Held at the West Reservoir in north London, the races were also a success for Team Building, who managed to avoid finishing last. It's not too late to donate to this great cause, simply visit Building's Virgin Money giving page at:
http://uk.virginmoneygiving.com/team/BuildingDragons