Unlikely confessions this week, with Sepp Blatter admitting Qatar was a mistake, Prince Charles' 1984 "carbuncle" speech repositioned as a construction positive, and PwC reports going down the pan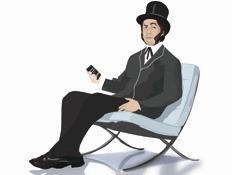 Blatter feels the heat
"It was a mistake … You know, one makes a lot of mistakes in life." Perhaps, but when you're Sepp Blatter and the mistake is letting Qatar host the World Cup - a multibillion-pound venture - surely action is required … like a change of plan before it's too late? Blatter admitted last week that FIFA erred in ignoring the advice of its technical committee, which warned against hosting the event in Qatar's extreme heat, but there was no suggestion of anyone being held accountable. Meanwhile, the massive construction project continues. Hundreds of construction workers have died in Qatar in recent years, and despite efforts to improve conditions, scores of them will likely pay the ultimate price for FIFA's mistake.
Melting moments
Last week, one of my trusty hacks hosted the annual debate and award held in honour of Alan Cherry, founder of housebuilder Countryside. In attendance was communities secretary and the Brentwood-based firm's constituency MP, Eric Pickles, who urged the sector to use off-site manufacturing and prefabrication and called for renewed focus on design, saying: "Design [for Alan Cherry] wasn't about being the tallest or glassiest, or being the building most able to melt one of Boris' bikes in the street below." Advice I'm sure Land Securities and Canary Wharf Group, developers of the Walkie Talkie, don't need.
Benign growth
It's an article of faith for architects that Prince Charles dealt a blow to the profession when he delivered his notorious "carbuncle" speech back in 1984. But perhaps the rest of the industry should be more grateful for the prince's attack on modernism. The media storm that followed ignited public interest in architecture, said the academic and writer Kester Rattenbury at an RIBA debate marking the 30th anniversary of the speech last week. "You can't turn on the TV without bumping into the Stirling prize or a makeover programme these days," she said. "Before then everyone said, 'You can't do architecture on TV'. So you could partly argue that Prince Charles was responsible for the rise of Kevin McCloud." If only we'd known that in 2008 - if we'd enlisted Charles as construction ambassador the recession might never have happened.
Scotch mist
Could we see a coalition government of David Cameron's Conservative Party and Alex Salmond's Scottish National Party (SNP) after the next general election? The unlikely possibility was suggested by former Sunday Times political editor Isabel Oakeshott at a debate at the British Council for Offices' (BCO) annual conference in Birmingham last week. Oakeshott proffered that should the SNP fail to win independence in this year's referendum, it could still up its presence in Westminster to 20 to 30 seats in the 2015 general election and surpass the floundering Liberal Democrats to snatch any coalition prospects. Dave and Alex exchanging vows in Number 10's rose garden next year? Stranger things have happened.

Feeling flushed
Still at the BCO conference, the property industry's finest cheered up proceedings with some old-fashioned toilet humour. Derwent London chief executive John Burns told delegates that as a rule on projects "we like to hear from the horse's mouth rather than the other end", while PwC's head of real estate Christopher Richmond admitted he was amused to discover that some of the accountant's old reports are recycled into toilet paper.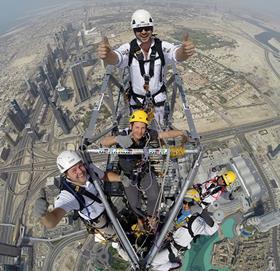 High five
When I see a man with a parachute hurling himself off the top of the Burj Kalifa, the world's tallest building, as two Frenchmen did last month, I wonder what sort of a madman gets involved in a stunt like that. As it turns out it's the engineers from WSP, that's who. Although they didn't actually do the base jump themselves (disappointing) WSP did engineer the platform at the top of the skyscraper, a task that also requires a stomach for heights. Tom Bower, managing director of WSP in the Middle East, said: "It raises our profile as a global business." It wasn't clear if he was intending to make a joke.
Send any juicy industry gossip to hansom@ubm.com