It's a bit like the nun on the clown's back this week (virgin on the ridiculous), as consultants of a certain age bobsleigh at 125 km/hour and Trump officials reveal details for the Mexico border wall - art brings some relief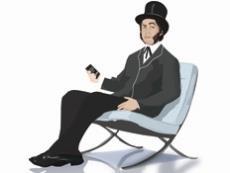 Another brick in the wall
US government officials have outlined what they expect of companies looking to build Donald Trump's "big, beautiful wall" along the 1,990 mile-long border with Mexico. According to the Bloomberg news agency, bidding firms will be required to construct a 30ft-long prototype, with the government on the lookout for walls 30ft high, although 18ft (minimum) may prove acceptable. The wall should be able to withstand an attack from chisels, jackhammers or other assorted tools for a sustained 30 minutes, be able to accommodate 40 degree slopes, and be unassailable by ladder or by means of a tunnel.
I was more taken with the requirement that the north-facing side – in other words, the bit US citizens will have to look at – be "aesthetically pleasing in color". Maybe Banksy could be persuaded to add some of his own touches, à la the West Bank wall?
Going down hill fast
Richard Steer, chairman of consultant Gleeds Worldwide and regular Building columnist, has never been one to throw a small party, and so it proved, I hear, with his recent stag do, ahead of him tying the knot (we wish him all our best wishes for the big day next month). The stag do took Steer and several of his Gleeds colleagues to Latvia. My hack was thankfully spared most of the details, but apparently the party did go bobsleighing, at the rib-rattling Sigulda track outside Riga. It was an "exhilarating" experience, we hear, but as the participants were all of a certain vintage, there were a few complaints of bad backs by the end of the 1.2km ride which allows for speeds of up to 125km/hour.
By indirections find directions out
As conference organisers know to their cost, awaiting the arrival of a government minister booked as a keynote speaker can be hazardous to both fingernail and hair follicle. Brethren at an industry event in the City last week would have had their anxiety ramped up by the knowledge that main-draw housing and planning minister Gavin Barwell would be at Prime Minister's Questions on what turned out to be "Article 50 Day" immediately before their event. Perhaps predictably, the youthful Barwell rocked up to the joint British Property Federation and Planning Officers Society pow-wow a distinctly unfashionable half-hour late. Eyebrows were raised at the reason he gave, however: "Wrong tube station; wrong address."
These foolish things …
What's this? The Edinburgh Fringe is planning to construct a "pioneering" glass roof over the city's "iconic" Royal Mile to coincide with the 70th anniversary of the festival? Conceived as a response to the fickle Scottish weather, the Fringe Society attracted rave reviews for its planned structure – which was to be made up of 1,947 panels to celebrate the year the Fringe began. Regular festival-goer Rufus Glazer told them it was "smashing news", as he had "gone through countless umbrellas and ponchos over the years", while street performer Xi Ling said it was "amazing news for us fire-eaters and flame-throwers". Elsewhere, we read with interest that former chancellor George Osborne was adding to his many business interests by launching his own clothing line, dedicated to "high-quality, hi-visibility industrial garments", evidently inspired by his love of wearing hard hats when in government. Sadly, there is reason to doubt both reports, the date of publication being 1 April.
Taking the pee?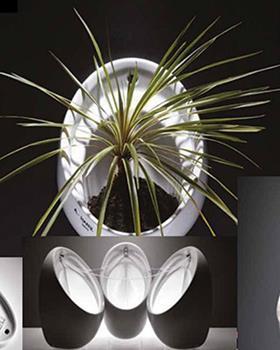 Armitage Shanks, the Hull-based manufacturer of bathroom products, is celebrating its 200th anniversary by collaborating with students from Hull's School of Arts and Design to create new takes on Fountain, French artist Marcel Duchamp's famous urinal sculpture. A century ago this year, Duchamp cocked a snook at the art world with a signed urinal, and now Hull's art kiddos – along with local creative types from the UK's 2017 City of Culture – have come up with their own take on the "is it art?" question.
Men's urinals have been embellished with all manner of artistic gubbins – my favourite being one filled with soil from which sprouts a yucca plant. I'm less keen on the example featuring protruding spikes …
Send any juicy industry gossip to hansom@ubm.com