We compare chainsaws and sexual athletics, watch architects play with dolls houses, consider implications of the solar death ray incident, and ask the big question - are trained cats the future for the nuclear sector?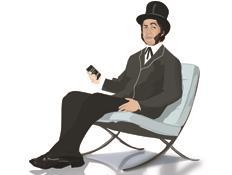 Crash landing
Former Olympic Delivery Authority boss John Armitt published his long-awaited report into infrastructure planning last week, which considered how best the UK can deliver the infrastructure it will need in the coming decades. The carefully considered study was well received - if you could get a copy. Apparently, the website for the Armitt Report crashed on the day the report was published. Unfortunately, it seems, the requisite web infrastructure required to deliver the report wasn't up to scratch. I would imagine the irony was not lost on Sir John.
Fifty shades of noise
A survey carried out by estate agent Haart has found that more than half of prospective homebuyers will abandon a purchase if they discover that the house next door has frequent parties, while 43% are unwilling to live next door to those who participate in what the survey tactfully refers to as "noisy sexual athletics". But the good news is that frequent and loud noise caused by drills, chainsaws and sanders is apparently far less irksome and will put off less than a third of purchasers. Even so, housebuilders should probably err on the side of caution and avoid selling the first homes in a new development to rave-addicted swingers who like a bit of DIY.
Playing with fire
You might have expected Ken Shuttleworth - a self-confessed enemy of glass skyscrapers, despite the Make founder's work on London's Gherkin tower while at Foster + Partners - to have had some fun at the expense of Rafael Viñoly and the team behind the "Walkie Scorchie" or "solar death ray", as it has come to be known. Ken has repeatedly said glass towers should be consigned to the past, but he was more circumspect when speaking to Building, saying he wouldn't wish last week's media frenzy "on anyone" and the heat phenomenon could have happened "with any reflective surface". But he did have a view on concave buildings, as his own home in Wiltshire consists of two glass-fronted concave crescents. "I checked to make sure they wouldn't set fire to a tree," he says.
See and be seen
I was impressed to see demolition specialist Keltbray taking action last week to increase cyclist safety by getting them into its trucks' cabs so they could see just how tough it is for drivers to spot them. The firm is also fitting CCTV cameras to its vehicles to allow drivers to see all around. Let's hope that others follow suit.
The meow factor
For some time there has been some very real concern that the construction industry may run into a skills shortage if specialist markets like nuclear power take off as they are forecast to. Well, I suspect the clever executives of Nuclear Management Partners (made up of engineers Amec, URS and Areva) have found a solution. An internal audit revealed this week that the bosses of the firm had erroneously claimed an expense payment from their employers the Nuclear Decommissioning Authority for a £714 taxi fare for an executive "and cat". This must have been a pretty important cat to make it worth hailing a taxi for. I can only assume the animal was being "repatriated" after doing its bit to decommission the highly toxic site.
Perhaps this is the future strategy for tackling such hazardous jobs - highly trained felines.
Downsizing gets serious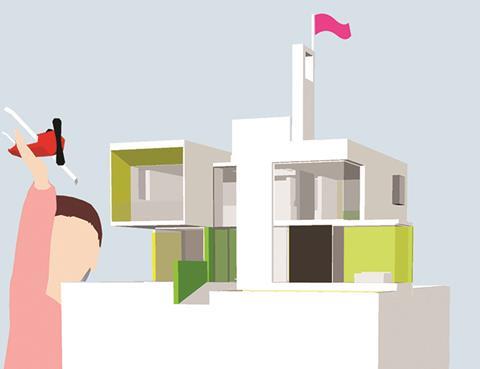 News reached me this week of a new architecture competition, with some of the biggest names facing off, including Zaha Hadid, Rogers Stirk Harbour + Partners, Allford Hall Monaghan Morris, and Lifschutz Davidson Sandilands. But this time the architects aren't competing for a museum or a fancy building in the City of London. No, instead, they're aiming to design the best dolls house (AHMM's design is pictured). It's all for a good cause, with the firms presenting their dolls houses at an exhibition during Design Week, which will be followed by an auction of the models created to raise money for disabled childrens charity KIDS. Let's hope the RIBA doesn't weigh in by criticising the space standards