This week, the Garden Bridge Trust is keen to close its funding gap and a place close to my heart is getting a big cash boost. However, one lucky householder doesn't have to worry about how much things cost …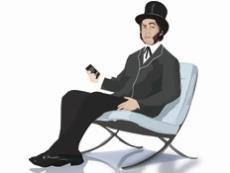 What's in a name?
I could probably fill a whole page on the report and accounts put out by the Garden Bridge Trust last week – which could be summed up in one word: "HELP!" – but that would be unfair. Instead, I'll continue my section on niche middle names. You may remember that a few weeks back I was rather tickled that new Knight of the Realm Andy Murray's middle name was Barron? Well, I was looking through the names of the trustees and Joanna Lumley – who is not popular with some, given that the wretched thing originated as her idea – is down there. Her middle name is Lamond. Former construction adviser Paul Morrell is listed as well. His middle name is Dring – an old Norse moniker. Personally, I'm not sure that either of these can quite match up to Aloysius, which is the fine and manly middle name my parents gave me.
All accounted for
More gems from the world of report and accounts, this time a set of accounts for Laing O'Rourke plc – I lose count of all the firms with a Laing O'Rourke prefix – which included a line about how the business had racked up a £43m loss on three contracts carried out by its off-site manufacturing business, DfMA. It stated: "These projects were substantially redesigned in order to demonstrate the benefits of DfMA." Isn't that another way of saying: "We've proved it can work – it's just that it cost us £43m to prove it"?
Saintly pride
Rejoice! Word reaches me that the 1862-built St Wilfrid's Catholic Church – designed by yours truly, when I wasn't busy founding this magazine or inventing the Hansom cab – in the North Yorkshire city of Ripon, has won heritage lottery funding towards a major restoration project.
I worked on the project in my younger years as an architect in collaboration with fellow gothic revivalist and Catholic Edward Welby Pugin.
The £47,000 funding will go towards planning the essential conservation works and improving accessibility, with a view to applying for a full grant at a later date. I wish them luck; I am only too sorry not to be able to offer a hand, but my skills are a little rusty these days.
Real prime resi
Perhaps London housebuyers are luckier than they think. I read the world's most expensive house changed hands for $270m (£224m) last year. Amazingly, it wasn't in London – perhaps there are too many luxury pads to choose from – and nor was it in New York. It was in Hong Kong, and bought by tycoon Chen Hongtian as a family home. I hope it had a sea view.
Sachs and the city
There's a huge scheme being dug on the site of a former BT building on Farringdon Road in central London. It looks like it might be a groundscraper and there are four red tower cranes beavering away. Yet, to the naked eye that's pretty much it. The site hoardings offer no clue and there's no logo or any other sign that a contractor has been engaged. I'm pretty sure it's being built by Multiplex and that the architect is KPF. I'm also pretty sure it's got a name of London Development Company or something. Which I think is another way of saying: it's the new Goldman Sachs headquarters. I don't understand all the secrecy.
I thought post-financial crash, the banks had turned over an enlightened leaf. Or are they embarrassed about all those Goldmanites joining Trump's administration at the White House? Embarrassed, perhaps, but not displeased surely – Goldman Sachs' shares rallied around 30% in the weeks after Trump won the election.
Not even a squeak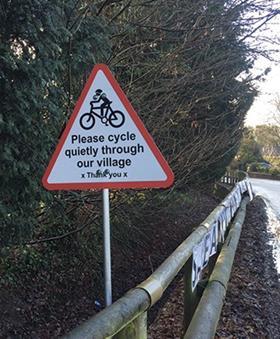 Those training for this year's Cycle to Mipim ride in March – almost 1,500km from London to Cannes in six days – may want to avoid this village lest they incur the locals' wrath – perhaps by whispering too loudly or riding over a twig and snapping it noisily in half. The settlement is called Dane End, in leafy north Hertfordshire, and one of my hacks was so surprised to see the neatly polished sign that he nearly fell off his bike, which would really have given the residents something to complain about. Nimbyism gone mad, I say. What next? A sign asking car drivers to turn off their engines as they drive through the area? Heaven knows what the inside of the local library must be like.
Send any juicy industry gossip to hansom@ubm.com