There's a live performance from the Town and Country Planning Association, a former QS faculty chair at RICS makes a comeback (in Coventry), and is the government still on-song with its Part L plans?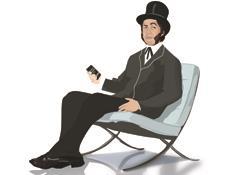 I am the resurrection
Former chair of the QS and construction faculty at RICS, Michael Byng, who was involved in a bitter disciplinary dispute with RICS in 2010, is playing a leading role in a bid by an unnamed Asian consortium to buy Coventry City Football Club stadium out of administration. Readers may recall that Byng led RICS' QS faculty group from 2005 to 2008, before his dispute with the professional body. Byng told the Coventry Telegraph that the investors were from companies based in China, Singapore and Malaysia and the consortium wants to "help the city resurrect the football club". Will Byng prove a winning signing for the investors?
Summertime blues
Summer seems to have finally arrived, a fact the ministers at the Department for Communities and Local Government might want to take note of. After all, the government's plans for Part L of the Building Regulations were, at one point, due to be published in "spring". Then chancellor George Osborne got pulses racing with the promise in his Budget speech that we'd get to see them in May. Judging by the calendar and temperature both those timescales have now passed. You could get bored of waiting, were it not for the calming effect of the warm rays on your skin.
Our house
One for both architecture lovers and curtain-twitchers - ITV is taking viewers into "Britain's Secret Homes" in a five-part series starting tonight (Friday 7 May). It promises "little-known architectural treasures" including the family home of Centre Point designer George Marsh, a house in London designed by architect Charles Jencks with Terry Farrell and the former house of 18th century architect and collector Sir John Soane (now a museum). As everyone knows, an Englishman's home is his castle, so fittingly the series also includes Dover Castle - once home of King Henry II.
This land is your land
Avid readers of Hansom will know that the Town and Country Planning Association (TCPA) has an album out, Love, Life and Liberty. It features 28 tracks on the history of English radical politics and land reform from the 17th century onwards. Attendees at last week's Hay Festival were fortunate enough to see the TCPA's first live performance of the album. The event - a mix of musical offerings and readings spanning 350 years from The Diggers to Bruce Springsteen - sought to capture "the spirit of hope and vision that once transformed the nation". Next stop Glastonbury?
Life through a lens
Do you know a budding young photographer? Or someone in the family you want to inspire and nudge in the direction of a construction career? A photo competition for 8-19 year-olds launched by the Institution of Civil Engineers and the BRE might be just the ticket. The organisations are looking for whippersnappers to submit images that best capture "future thinking" in civil engineering for its 2013 Future Cities photo competition. Photos can show a range of infrastructure - from tall buildings to waste facilities, roads and railways to dams and energy infrastructure. The deadline for entries is Monday 1 July. For information, see www.ice.org.uk/education/futurecities
No sweat
There has been some consternation in the press about the sweltering heat facing British and Irish Lions' rugby stars during their tour of Asia. Welsh prop Adam Jones described the climate in Hong Kong - 27-30ºC with humidity at a punishing 85% - as "horrific" ahead of their opening win (an impressive 59-8) last weekend against the Barbarians. Yet I'm told no such complaints were heard from either team at the titanic clash between QSs Sweett Group and Davis Langdon Seah on the football pitch, also in Hong Kong, this week (left). The match was tightly contested and finished 0-0, with Davis Langdon Seah taking the honours this time after winning 4-2 on penalties.
Send any juicy industry gossip to hansom@ubm.com