World Cup fever and a spot of rain hit Doha (but no sign of Zaha Hadid), London's Emirates Air Line is spurned, structural engineers are deaf to opera, and the FT tries to keep up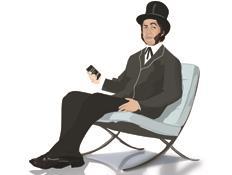 Don't leave me hanging
The Emirates Airways-sponsored cable car across the Thames which opened last year still isn't proving very popular. The transport link/attraction, built by Mace and designed by Wilkinson Eyre and Aedas, only attracted 20,406 passengers in the week ending 9 November, compared with 34,885 in the same week in 2012, Hansom is informed. Given that this is a flagship project for London mayor Boris Johnson and cost £60m of public cash to build, perhaps it shouldn't be a surprise that the cable car now boasts its own (rather tragic) spoof Twitter account, Emirate Dangleway
(@Dangleway) "*hangs* *waits* *goes round again* :( " was a recent update …
It never rains
The incredible award of the World Cup to Qatar has attracted many of football's biggest names to the country in recent years, including Pep Guardiola, André Villas-Boas and Zinedine Zidane to name but a few. One taxi driver told my hack he had recently picked up former Argentina striking legend Gabriel Batistuta in Doha. Batistuta is looking forward to the Qatar World Cup, but the according to the cabbie he warned "the only problem is the weather". You don't say! That said, the weather there should be more favourable for football in November and December. Indeed, my hack reports that during his visit last week there was even the rare occurrence of rain - the first for eight months.
It ain't over until …
I was privileged to attend the Structural Awards last week, run by the Institution of Structural Engineers. Some highly impressive work from the UK's finest engineers picked up gongs. But the most striking, if rather bizarre, part of the evening was a performance by Opera Bespoke, which entailed three opera singers sauntering through the crowd as they performed Nessun Dorma and other classics. Sadly, the world of structural engineers does not appear to include many opera lovers. When the singers attempted to get the crowd to wave their napkins in the air in time with the music, there were few takers.
No prizes for second
The front page story of the Financial Times on Monday focused on construction industry blacklisting with the headline: Blacklist groups in £100,000 payouts. The story - which detailed the new compensation fund established by eight major contractors and the scale of the payments being offered - was promoted that morning as an exclusive by the paper on Twitter. Exclusive? Nothing of the sort! As my hacks were quick to point out to the venerable pink paper, Building reported this news on 5 November.
Tries hard with a vengeance
Hats off this week to Martin Coyd, head of environment, health and safety at Lend Lease and recipient of a top sporting honour. Coyd recently received one of the most prestigious awards in Rugby League, the Mike Gregory Spirit of Rugby League Award, named after the former Great Britain captain who tragically died in 2007 at the age of just 43. Coyd, who was responsible for founding Army Rugby League in 1994 and now manages the England Wheelchair Rugby League team, was given the award at a dinner in Huddersfield earlier this month and said he was "truly humbled" by the honour.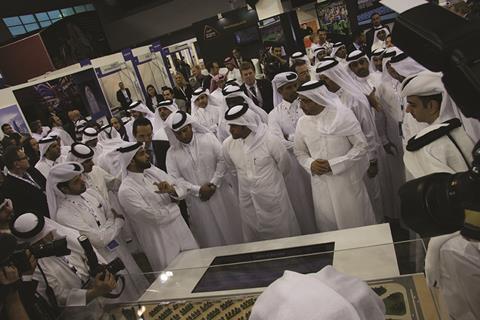 Where's Zaha?
There was a big hoopla in Doha, Qatar, last weekend for the launch of designs of the first 2022 Qatar World Cup venue, the 40,000-seater Al Wakrah stadium. Qatar 2022 Supreme Committee boss Hassan Al-Thawadi unveiled the designs to a packed room of Qatari big wigs, snappers and journalists, including one of my humble hacks. However, Zaha Hadid, one of the designers, was notable by her absence. It fell to project architect Jim Heverin to talk through the design. So where was Zaha? "She had other commitments in the US," Heverin said afterwards. He joked: "She has longer booking times than me."
Send any juicy industry gossip to hansom@ubm.com