This week there's news in spades - diamond geezers in dingy digs, the government and an art gallery join the late club, and One Blackfriars is full of heart. Plus, will an architecture competition answer your prayers?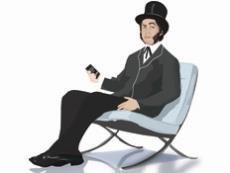 Ace location
One of my hacks was sent on a special mission to interview the boss of Vinci in the UK – Frenchman Bruno Dupety. A fascinating chat it was too, by all accounts, with Dupety revealing that he's a serious mountaineer. But my hack was rather struck by Vinci's less-than-flashy location – a business park in Watford that the unkind might say has seen very much better days. It got him thinking: Vinci has a global turnover of £33bn. Surely they could afford something a little more grand?
Fit for the Queen?
Speaking of less-than-sparkling settings, I read that Leo Quinn, the chief executive of this country's biggest contractor Balfour Beatty (turnover: £8.5bn), has his office on an industrial estate between Heathrow airport and Slough. The firm's previous headquarters was in Victoria, complete with a waterfall and indoor tropical garden. But that was before all those profit warnings.
Jacking it in
Deft steering-wheel management, good pedal control, and effective handbrake-husbandry are all that is required – my associates tell me – to effect a prompt U-turn in a moving vehicle. In politics, such things are a little different: witness the government's quiet ditching of the 2015 Conservative Party election manifesto pledge to deliver 200,000 starter homes for sale when it unveiled last week's housing white paper. Here, a U-turn is effected by announcing new measures that were not in your manifesto then whispering: "We will change our focus from starter homes to a wider range of affordable housing." For good measure an ambiguous "expectation" that similar outcomes will be achieved can also be added.
Jokers
I'm rather struck by the definition of what "on time" means. So, it seems, are others. In a PR blurb about the upcoming opening of an art gallery – designed by 2012 Stirling prize-winner Stanton Williams – in the French city of Nantes, the release says: "Delivered on time (only four months' delay)." What next? Southern Rail suggesting its recent record in running trains has been "perfect"?
Silence to suit
Another year's Valentine's Day came and went this week. No cards, again, not even from Mrs H. But I was cheered to hear a tale one of the team came back with after visiting the One Blackfriars scheme rising slap bang opposite my home on Blackfriars Road. The 50-storey building is nearly at full height and has used an awful lot of concrete with one February day two years ago seeing a 24-hour continuous concrete pour with 3,200m3 of the stuff discharged. But my spies tell me that the pour was originally slated for 14 February and the nearby Mondrian Hotel at Sea Containers House was rather fretting that its busiest night of the year could be slightly marred by the sound and sight of 400 trucks loaded with concrete queueing to get on site. So developer Berkeley agreed to bring it forward a week. Now that's what I call corporate social responsibility. And people say that romance is dead.
King of the road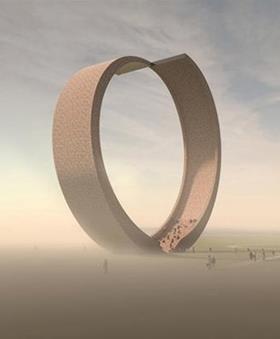 A competition to design a £6.25m national landmark symbolising "answered prayer" has been whittled down to five firms. The scheme – called The Wall – which has recieved donations via crowdfunding, will consist of a million bricks which the team behind it say represent a million prayers answered by Jesus. The competition, run by the RIBA on behalf of a network of Christian groups, received 134 entries in all before narrowing the list down to five, including that of Quattro Design Architects (pictured). The aim is for the chosen scheme to be built on a prominent site by the side of a motorway. Ten sites will be chosen as potential locations with the preferred site due to be named this summer. Isn't it going to be a distraction for drivers? But I suppose God does move in mysterious ways.
Send any juicy industry gossip to hansom@ubm.com