An election week special is soon diverted to more intriguing matter, including Man City footballers seeking solace on a construction site, mixed-reality headsets and what RMJM's office building did next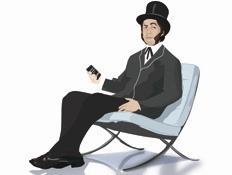 This week's election tiebreaker
Despite all the election coverage in print, on TV and online, it seems the political campaigns have been about as good at putting across their arguments across as Michael Fish was at predicting hurricanes. A survey by rental solution provider Hewden of 1.8 million construction sector workers found that over half of them were unclear about the political parties' policies. Apparently those surveyed found politics less important than everyday pastimes such as shopping, watching TV and sport. That's why if the election is a tie, all seven party leaders should be put into a special episode of The Apprentice, followed by a five-a-side kickabout with their Cabinet teams. Unfortunately, it's likely Lord Sugar will simply stand up and tell them all: "You're fired!"
Election night at the museum
Speaking of parties, where better to see in the results of the South Ribble and Brigg and Goole constituencies dribble in than the Victoria & Albert Museum? As we went to press the V&A was planning a special polling day party on Thursday to welcome in the result and promising to explore the "intersection of design and politics through an evening of conversation, music and discussion". Speakers include Liza Fior, architect partner at muf architecture/art, Dan Hill, chief design officer at the Future Cities Catapult, and Sam Jacob, founding director of FAT, architect, writer and critic. The conversations and short speeches on the election are supposed to cover analysis of social media and, maybe, the actual issues themselves - which would be more than the parties' own campaigns managed to do. I do hope the museum opened up the West Wing for the event.
Off-field pursuits
Good news this week for Manchester City supporters. Although their team lost the title by a country mile to their southern rivals Chelsea, the team has found some solace by helping to launch a 17-storey development in the city centre. Team members James Milner, Eliaquim Mangala and Bacary Sagna swapped last year's silverware for spades to help out on the new project at Greengate on behalf of the Select Property Group. No doubt the City stars were glad to get stuck into their new role on the construction site coming so soon after José Mourinho stuck the boot into their title chances.
Back to (virtual) reality
Sometimes construction really can offer a window into the future, especially when it comes to virtual reality. I was pleasantly surprised to hear that those whizzkids down at Trimble Navigation have teamed up with Microsoft to offer a new holographic experience on Windows 10 to those early adopters in the architecture, engineering and construction communities. The company has developed a generation of tools which will allow users to don a headset and delve into a "mixed-reality" experience with the HoloLens holographic platform on Microsoft's operating system. The whole system is intended to improve quality, collaboration and efficiency in the design and construction of buildings and structures. No doubt once this has all launched, those boffins over at Trimble will be able to get to work on hooking up my iPhone and sorting out all those issues with Outlook too.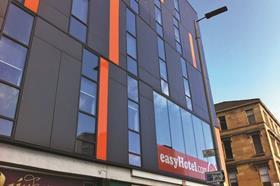 Remembrance of things past
I dispatched a hack to Glasgow to hear about plans to rebuild the fire-damaged art college, designed by my young friend Charles Rennie Mackintosh. One of the reconstruction architects had found a scroll dating from 1909 which listed those involved in the original project - a proud roll call of "contractors, master craftsmen, wrights and artificers". As the architect asked: "When did you last hear contractors described as artificers? It's usually other words." Meanwhile, I was tickled to discover my hack was billeted during her Glasgow stay at a wretched establishment called "the easyHotel". What amused me most was to discover the hotel was converted from the offices of the architectural practice RMJM.
Send any juicy industry gossip to hansom@ubm.com