It's time out from the working world this week as the industry shows its playful side. Chief executives DJ and do funny voices, while employees have fun with photos …
On the (wooden) decks
From time to time happy coincidence makes for perfect synergy between the name of an individual and their profession. Take Andrew Carpenter, chief executive of the UK timber frame association. What a pleasing blend of name and organisational function. But Carpenter has an alter ego whose name is perhaps not so fitting. Carpenter has a double life as a personality DJ and has a website dedicated to his extra curricular activity. Here you can enjoy a picture of Carpenter wearing an Afro wig, sequinned red jacket, aviator shades, handlebar moustache and gold medallion. And the name of this character? "Johnny Inferno". Hopefully he isn't coming to a half-built, timber-framed block of flats near you.
Light-headed fun
Building hit the town with consultancy firm Gleeds last week, who had hired out space in a central London comedy club. While all the comedians provided top entertainment, one individual stood out in particular. Chief executive Richard Steer proved he was game for a laugh when he took to the stage. As part of the act, Steer was asked to take part in a piece of "helium theatre" - inhaling the gas from a balloon and attempting to read a piece of Shakespeare. But Steer confounded expectations by sounding more like Barry White than Alvin the Chipmunk. Is he some sort of bionic, helium-resistant man?
Dooley meats his match
As Building readers will know, union Ucatt has been through the wringer lately, after its general secretary Alan Ritchie, was forced to resign after his 2009 election win was declared void. But what of the man who challenged the result: would-be leader, Mick Dooley? Well if this story is anything to go by he's a tenacious character. Speaking to one of my minions last week, Dooley talked fondly of the time he staged a one-man protest by barricading himself at the top of a tower crane. He braved it out for seven days, three without food or water, until a barbeque held by police at the bottom of the crane tempted him down.
Lost in translation
Parlez-vous français? That was the question on the lips of delegates at the Nuclear New Build conference last week after a surprising outburst by the former chief executive of British Energy, Robert Hawley, directed at the chief executive of French energy giant EDF, Vincent de Riaz. Hawley "jokingly" pointed out that he hadn't got a role at EDF after the takeover of British Energy because he couldn't speak French. So how important is speaking French to working in nuclear? Energy minister Charles Hendry perhaps provided an answer by answering Hawley's question in fluent French. Touché.
It's a hack's life
Farewell, then, the News of the World. The paper's demise has a particular resonance for this magazine as both publications were founded 168 years ago, in 1843. I can say, however, and with the utmost confidence, that my journalists have never resorted to hacking into its readers' phones. Under my watch as editor there were no such shenanigans, as the telephone had not been invented. So it is with a degree of sadness that Building outlives this historic, if scurrilous, title.
That's not my best side
The impending departure of Julian Daniel, Lend Lease's executive director for construction for England and Wales, after 13 years at the firm predictably set tongues racing when revealed by Building.co.uk last Friday. But perhaps more surprising was the form the reaction to our story took - within the corridors of Lend Lease at least. An email circulating around staff replaced the already slightly unflattering photo of Daniel illustrating the story with a doctored shot - mocked up with the words "Lend Lease to O-bease: My Story". Rumour has it that the doctored image was created by Daniel's daughter. All I can say is that our own picture desk bears no responsibility …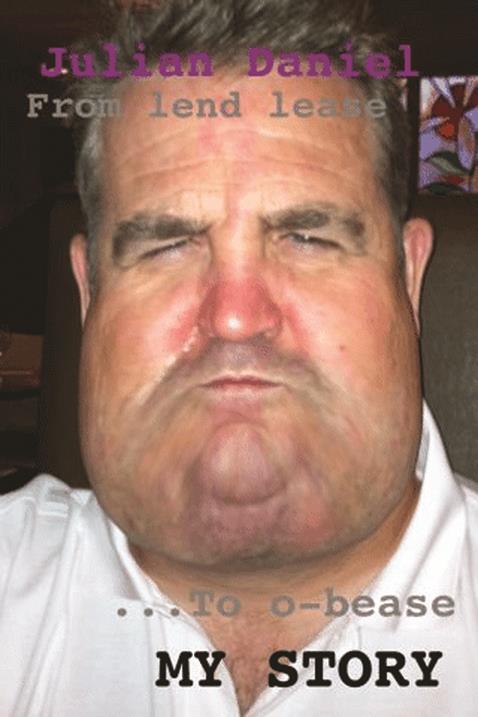 Send any juicy industry gossip to hansom@ubm.com