It's all work and all play this week, as Tony Pidgley longs for electric cars, Sadiq Khan apparently has a magic set and Mace is enjoying playing with bricks - but it's all ruined when a PR firm throws a strop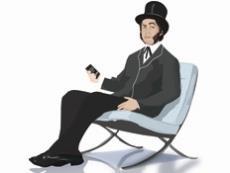 Electric shock
Chancellor Phillip Hammond's plan to invest in driverless cars, announced in the Budget last week, has won backing from unlikely places at sustainable construction event Ecobuild. After delivering his annual planning rant, chair of Berkeley Homes Tony Pidgley spoke out at his disappointment that the vision of the future he imagined a decade ago, with electric cars zipping around the capital, has failed to materialise. Speaking at the conference, he said: "When we did our first development in Chelsea we put space for five [electric cars] in, I can't believe they aren't in use today."
Could it be magic?
With a new devolution agreement under his belt and developers signing up for higher affordable housing targets, you could say that mayor of London Sadiq Khan has a magic touch at City Hall. However, incoming RIBA president Ben Derbyshire went one further at Ecobuild last week with his assertion that Khan has a crack team of magicians beavering away at City Hall. Addressing the audience, Derbyshire said he welcomed Khan's ability to clear out the "voodoo" of viability assessments, saying "We [RIBA] endorse your decision to have your own team of witch doctors looking at the decisions. The whole process is pretty complicated."
A tonne of bricks
Mace, my spies tell me, is still coming to terms with losing out to Lendlease for the job to build the new Google HQ at King's Cross. My advice is to move on and the firm is no doubt eyeing the next high-profile job to get its hands on. Now, let me think, what sort of job could that be? High-profile client? Tick. High-profile architect? Tick. Lots of bricks? Tick. It can only be Chelsea's new stadium scheme by Herzog & de Meuron, which is expected to use six million bricks. Mace must fancy its chances given it worked with the same architect on its brick-heavy Tate Modern extension. That said, Multiplex, Sir Robert McAlpine and, yes, Lendlease will surely have something to say about that.
English, but not as we know it
Oh dear, how not to do PR.
A press release arrives announcing that a firm called Liquid Management Solutions has won a deal at Hinkley Point C nuclear power station to be the "fuel management partner" of the Kier/Bam JV at the site. More garbled jargonese I have never seen (and I've seen a lot). What caught my hack's eye was the threat of legal action if any attempt was made to turn this into plain English. "The copy in this press release," it warned, sternly, "cannot be edited as this has gone through corporate communications at EDF Energy in order to gain permission to be released to the public. Any failure to comply will mean legal action may be undertaken …"
We would treat you to the press release in its full glory here, but frankly, we just don't dare …
Double date
It's been Cheltenham Festival week this week, the annual jump racing spectacular when swaths of the construction industry part with huge sums of money in punts in no way influenced by the amount of Guinness consumed. Cenkos analyst Kevin Cammack said he's been busy studying the form with the help of an Irish friend. He added: "He told me he was secretly seeing a pair of twins. Blimey, I said, that's a bit risky. Can you easily tell them apart? Oh yeah, he said, no problem there. Cindy has blonde hair and Dave has a dark goatee beard." I think Kevin should get his coat.
Mining young talent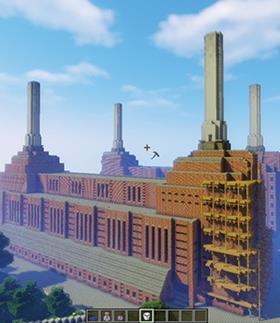 As part of a CIOB campaign to attract the next generation of constructors, it has developed a place called Newtown, a specially created virtual city in the online game Minecraft, to design, plan, collaborate and build solutions that develop a sustainable future for all its citizens. The aim is that teachers, construction professionals and young people everywhere can learn about the value of construction management through Minecraft. Exercises include real life scenarios such as the challenge of restoring Battersea Power Station (pictured). Perhaps this will turn out to be a valuable tool for some professionals who are a little older than the 12-14-year-olds the initiative is aimed at.
Send any juicy industry gossip to hansom@ubm.com