This week, London property moguls and an arts executive consider their respective fortunes under a Tory government, while others escape politics by embracing the virtual world and life at high altitude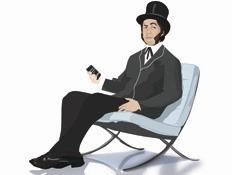 Heads for heights
Some would call it foolhardy, others the ultimate adventure but, for two skyscraper climbers ascending the under-construction Ping An International tower, it was just the latest rooftop to be scaled. Footage posted on YouTube of the two masked climbers, believed to be Ukrainian and Russian photographers Vitaliy Raskalov and Vadim Makhorov, shows them scaling the tower, showing off its spectacular views and evading security. The soon-to-be finance centre in Shenzhen, China, currently stands at 660m, making it the second tallest tower in the world for the moment. First place still belongs to Dubai's Burj Kahlifa. Previously the pair have successfully climbed up Shanghai Tower, Cologne Cathedral and the Great Pyramid of Giza to achieve breathtaking shots for their "ontheroofs" project.
Toilet talk
Wealthy residential investors breathed a collective sigh of relief as the Conservative Party won the general election. The result was good news for those seeking a safe haven for their money, according to real estate adviser London Central Portfolio (LCP), which said at least £100m worth of prime central London residential property changed hands last weekend. Overseas investors were cock-a-hoop. One such person from Hong Kong told LCP: "Congratulations to the Conservative Party to win with a majority. All the polls were downright wrong. If Labour were to win, Britain would go down into the toilet, so to speak."
Desperately seeking a culture vulture
The Tories' victory is being lamented by many in the arts who predict more funding cuts. But there's another way to look at it. Charles Saumarez Smith, chief executive of the Royal Academy, was quick to turn Labour's defeat to his advantage during a press conference this week announcing Sisk's appointment as contractor on the institution's £50m redevelopment project (see page 14). Despite generous support from a number of trusts, they are still a little shy of the total. Asked whether any of the Mayfair hedge funds based round the Royal Academy had contributed, Saumarez Smith said sadly not. "Rightly or wrongly the big donors in this country are the big donors to every major project," he said. "I have spent a lot of time and energy seeking new sources of funding, including time in the Gulf." Then, spotting an opportunity, he added: "There are a lot of wealthy people in this country who now won't be punitively taxed. I need one lead donor to give £5m." Good luck to you, sir!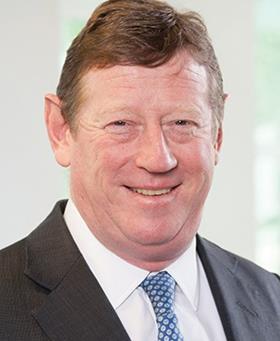 Healthy rivalry
Argent keeps its contractors close - the developer behind lauded mixed-use schemes King's Cross and Birmingham's Brindleyplace is famed for rolling out work to a small handful of trusted contractors. Of late these have been the trio of Bam, Kier and Carillion. So the fact the developer has turned to one of the three's rival contractors, the Wates Group, to hire a new non-executive director may pique interest in the industry. Wates Group chairman James Wates (pictured) has joined the Argent board. Can we expect Wates to feature on any Argent jobs in future?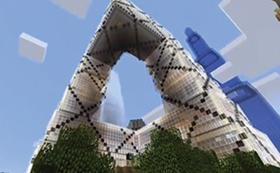 CCTV Star
The Chartered Institute of Building (CIOB) has announced the winner of its Minecraft competition, designed to highlight the computer game's potential to get young people interested in a career in construction. Totally_Guy, real name Guy MacDonnell, got an election-winning 52.9% of the vote for his virtual imitation of Beijing's CCTV Tower (pictured). The hardcore Minecrafter, who doubles up as a quantity surveyor for Interserve, said he went into great detail in planning his build, "doing research with the building plans and elevations and projecting that information to suit the size of the plot of land". MacDonnell credited Minecraft's lack of gravity in helping him complete the tower.
Send any juicy industry gossip to hansom@ubm.com.