European approval and finance still need to be arranged before this project is ready to start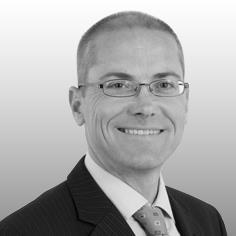 The Hinkley Point C project has certainly generated some press coverage in the national newspapers over the last week. It is about time. Not only because it brings to home the ultimate cost we will have to pay for power in the future, but it highlights the consequence of having UK generation capacity owned by European internationals.
The challenge that all of the large utilities now face is two-fold; firstly obtaining funding for new build and secondly delivering projects to time, cost and the required quality.
Reviewing EDF's press release it is clear that the funding issue is not yet resolved for them.
EDF is still engaged in discussions with a number of interested parties for 15% equity in the project. This is a tough nut to crack. Clearly this is easier with an agreed 10% return on the table once the plant is generating power. But, the major risk for equity investors is what will the outturn construction cost be?
For EDF there is no better time to agree contracts with consultants, contractors and suppliers. However, inflation risk and construction delays will put pressure on investors.
If you look at the delays and higher than expected outturn cost for current European nuclear new builds, I don't think a 10% return is a bad deal for the government. If EDF can deliver on time, to budget and to quality then I am sure the government will get a better deal when it negotiates with NuGen and Horizon NP.
So where do we go now? There is a lot of industry discussion about moving forward.
But EDF have made it clear that for a final investment decision to take place in July 2014 further conditions need to be met. These include finalising the agreements with equity funders, finalising the agreement with Infrastructure UK for debt funding and agreeing the full investment contract with the government.
Most importantly EDF need a decision from the European Commission on whether the strike price agreement represents state aid. This can be a painfully long process but the pre-work that has already taken place means that EDF must be fairly confident of having a decision before the July 2014 date it has proposed for the final investment decision.
With a fair wind it looks like this project will finally get off the ground next year.
Scot Parkhurst is UK energy sector director at WSP