The huge scale of upcoming development in India will require construction expertise, but also professional standards to regulate it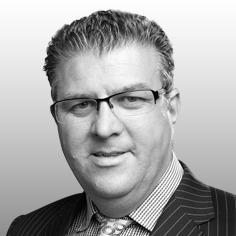 It's no secret that if the Indian economy continues to grow at current levels, it is going to need to urbanise at one of the fastest rates the world has ever seen – I crudely estimate something like six cities the scale of Singapore over the next ten to fifteen years. This is, undoubtedly good news for the global economy and even better news for India, but having now met Shri Kamal Nath, India's minister of urban development, on numerous occasions, we both know there is a pertinent question – how are they going to achieve it?
For a long time there has been a big skills gap in India when it comes to construction and real estate. The fact that it has never been seen as a profession lies at the heart of the problem. But if this plan of exponential development is going to work, the country is going to require unprecedented numbers of professionally qualified quantity surveyors, valuers, project managers and agents to name but a few.
But in addition to this they're going to need one more vital ingredient – professional standards that safeguard the market, the public and the environment.
India is looking to develop with highly trained experts operating in accordance with regulated professional standards
To achieve something of this magnitude is no easy task. So, with encouragement from the Indian government, we have just opened our doors to the RICS School of the Built Environment in Noida, just outside New Delhi. We have set the school up in partnership with Amity University – one of the country's main academic institutions – and it will eventually cater for thousands of students who will form the basis of the nation's new economic dawn. The school will also operate as a global research centre to provide policy advice direct to the Indian government.
I have got high hopes for the school. It not only cements RICS as a provider of professional qualifications and standards in the region, but puts the value of RICS qualifications at the heart of one of the world's super economies. In fact, the work we've done in setting this up has been recognised by the Indian government and is a high priority in the country's five-year plan. It is encouraging to see that not only is India looking to develop in order to meet growing demand, but also that it's looking to do so with highly trained experts operating in accordance with regulated professional standards. That is good news for the long term relevance and value of RICS qualifications to every member around the globe. It is also useful to remind ourselves that Tata is now the biggest manufacturer in the UK.
On a personal level, I'm extremely proud of this – it's a great demonstration of how RICS can make a difference to society and also presents a massive opportunity for the global real estate and construction industry. One hundred and fifty leading firms, many names we all know from the UK, have already pledged their commitment to hiring the school's graduates and it is these people who will be leading major change in one of the world's most rapidly urbanising economies.
In a recent exchange with the UK prime minister, I urged him to see the value of our real estate and construction professions not just for the benefit of UK PLC, but something that, as a nation, we should be proud to promote worldwide.
Sean Tompkins is chief executive of the RICS