Every pound spent creating modern infrastructure should also help create opportunities for young people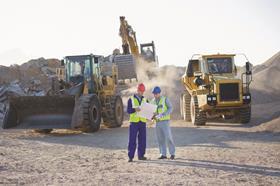 By the time you read this, the chancellor will have made his Autumn Statement, where it is hoped he will have given greater clarity over the future funding of major projects and an update to the National Infrastructure Plan.
The economic case for infrastructure investment is clear but there is one factor which is often overlooked in the debate.
In September 2007 there were more than 24,000 job vacancies in the construction sector. By September this year that figure had dropped to just 14,000. Meanwhile, a million 16 to 24-year-olds are not in education, employment or training.
Young people, through no fault of their own, are inevitably among those paying the price of a lack of jobs in construction caused partially by indecision and ambiguity on infrastructure investment at a policy level.
The construction industry has tried to address this through apprenticeships but the anecdotal evidence is that those apprentices are not going on into full-time employment as the pipeline of big projects is blocked.
It is hoped that the government will announce details of how it proposes to unlock private funding to deliver a range of major infrastructure projects imminently. Without that, we are unlikely to see "spades in the ground" on projects and the government could miss a golden opportunity to simultaneously boost the beleaguered construction industry while making significant inroads into youth unemployment.
An increase in construction projects will not automatically equate to a reduction in youth unemployment. However, that should be the ambition. As was the case prior to the Olympics, we would like to see the government and the infrastructure sector - cutting across developers, contractors, funders and others - come together to ensure that every pound spent creating modern infrastructure also helps to create opportunity for young people.
Construction Youth Trust, a national charity that supports disadvantaged young people into work in the construction industry, is well-placed to facilitate this debate, and would welcome views from interested parties.
Richard Laudy, trustee at the Construction Youth Trust and partner at Pinsent Masons