Interserve continues for now, while Andrew Davies takes the helm at Kier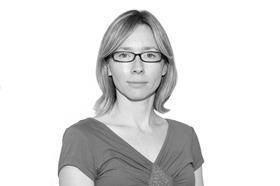 Say what you like about main contractors – and there's no scarcity of detractors who do – but they are certainly not dull at the moment. In fact, they are proving so interesting they are hitting the headlines of the national papers with increasing regularity – but for all the wrong reasons.
Interserve took us to the edge of our seats in a nail-biting shareholder vote over its future last Friday. Our reporter witnessed the surreal scenes at the extraordinary general meeting – a half-empty room with seemingly more journalists than actual shareholders.
It's the spectacular collapses such as Carillion and Interserve that catch the attention of the public and government, but every week building firms up and down the country go to the wall relatively unnoticed
In the end, the vote against the debt-for-equity swap was an outcome that many had predicted and that was planned for, but it still seemed counterintuitive – why vote for all share value to be wiped out? Coltrane has batted back that Interserve's own leadership did more than enough to devalue shares – it has no regrets. Still, it's hard to understand why the hedge fund was willing to kiss goodbye to at least some share value just to make a point. Sure, the company was reduced to a penny stock, but businesses have been built back up from such lows before now. Costain's rescue package in the 1990s is a case in point.
Of course, Interserve lives on – not as Interserve plc but now reborn as Interserve Group Ltd, bought by its lenders including HSBC and RBS. The whole drama – and accompanying outrage over outsourcing public services to bust builders – prompted an urgent question in the House of Commons this week. Inevitably the government did its utmost to downplay it all – a Cabinet Office minister made reassuring noises about continuity of service, while the comms department at Interserve has been in social media overdrive pumping out the company mantra of "business as usual". The firm's 45,000 UK jobs look safe for now, although of course staff will have many unanswered questions about the longer-term future of Interserve and the banks' plans to recoup their money.
Still, a pre-pack sale is better than entering a straightforward administration, which was the fate of £172m-turnover Dawnus on the very same Friday. In terms of scale it's not in the same league as Interserve, but more than 700 jobs directly rely on the Welsh main contractor, and then factor in the untold impact on local suppliers and clients.
It's the spectacular collapses such as Carillion and Interserve that catch the attention of the public and government, but every week building firms up and down the country go to the wall relatively unnoticed. These are good businesses building the schools, hospitals and roads the country needs, so what's happening? Well, one answer is that while prices in the rest of the economy have risen since the global downturn, prices for construction services have not. While clients may think this puts them in a strong position, the reality is that everyone's a loser. Think of the waste created by every company failure as suppliers are not paid and projects stall.
Another reason is that in this post-Carillion contracting world, banks simply are not lending enough. Say you have a company that's been struggling but is starting to turn things around and the orders are now coming in, you need a bit of short-term working capital to scale up to do the work. This can be a crucial make-or-break moment for many, and the anecdotal evidence is that banks just don't want to know.
It's against this rather depressing backdrop that we hear positive news that Andrew Davies – the man who never got the chance to turn Carillion around – is taking the helm at ailing Kier. He became the favourite when Haydn Mursell was pushed out in January and the appointment has been widely welcomed – one industry figure described it as "a match made in heaven". During his time at Wates, Davies is credited with growing the business to nearly £2bn in turnover and overseeing a couple of big acquisitions including the £300m Shepherd Group takeover. In short, he has a reputation as a builder of businesses.
But he has a big task ahead of him at Kier, which one source described as a "basket case". The UK's second biggest contractor is certainly having a torrid time of it. Ahead of this week's interim results, it revised up debt levels by £50m to £180m, while revealing a £25m hit on a hospital job. But its problems stem from an ill-judged acquisition spree over four years that left it with a near £400m debt pile. That was meant to be addressed with last November's rights issue but it failed to attract investors, leaving underwriters to pick up the pieces. Mursell ultimately paid the price with his job.
Now the immediate challenge for Davies is to bring in cash and restore the balance sheet to what many still consider is a sound business at its core. Some have speculated the property business which sucks out a lot of cash could go up for sale, but the market may not be right. Before he decides on his strategy, he'll want to get a handle on all of Kier's problems – and that could take some time. Still, there's everything to play for. Denied the chance to rescue Carillion from itself, Davies can ride to Kier's aid and emerge the hero of the day. Never a dull moment.
Chloë McCulloch, editor, Building