Should Parliament be moved to a northern city or remain in the capital?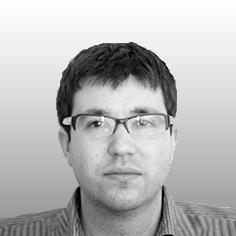 Lord Andrew Adonis is convinced: it's high time to move the House of Lords to a northern city to help rebalance the UK's economy from its dependence on the South-east in general and London in particular.
The Blairite former transport secretary doesn't need the forthcoming battle over which chamber decants from parliament during the palace's extraordinarily expensive salvage job to convince him that moving peers to another part of the country is the correct course of action.
The nature of our governance system means that far, far fewer unelected Lords than MPs are ministers. With modern technology, peers simply don't need to be next door to their colleagues in the Commons and it would mean getting rid of the ludicrous - though strangely enjoyable - pomp and ceremony regarding passing formal messages between chambers.
Lord Adonis is right that this relocation would provide a regenerative boost to a city like Leeds, Manchester or Liverpool, and an increase in civic pride that would surely help address issues like crime and political apathy.
But this is only the answer if you think the Lords doesn't really matter. As a chamber of scrutiny, it does - and they need to be close to the great departments in Whitehall because of their involvement in developing legislation and so that they hear the gossip and understand the reasoning of MPs.
A far greater concern is the sheer size of the Lords. Right now, the chamber has enough room for about 400 ennobled bums, yet the last parliament ended up with nearly 850 peers, with the promise of this reaching nearly 1,000 soon. Only China's politburo is bigger among legislatures.
That would be one-third more than the elected chamber, which is ridiculous in a country that (wrongly - ask Icelanders) purports to be the mother of democracy.
Talking of the Commons, I see that shadow business secretary and heir to Blair Chuka Umunna wants to move both houses to more modern offices. The shadow business secretary can be incredibly persuasive: I came close to withdrawing my long-standing and deeply-held opposition to quotas to promote ethnic diversity on Britain's boardrooms last year following an argument with Umunna.
But he's wrong here. Our historic parliament is more than a glorified tourist attraction - it is part of our history and serves as a reminder to every generation of MPs that they are mere stitches in the fabric of our democracy.
As for the Lords, rather than moving it, let's concentrate on cutting it down - although Building readers might not want that, given there will soon surely be a contract out to build an extension.
Mark Leftly covers politics for The Independent on Sunday and is associate business editor across the Independent newspapers and the London Evening Standard