Three multi-party frameworks were recently launched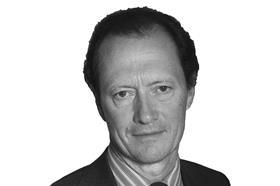 Last month saw the launch of the government's £1.2bn modular alliance, a seven-lot, multi-party collaborative framework created by the Crown Commercial Service (CCS). This initiative builds on a previous alliance set up by the CCS in 2018, through which 16 firms of project management and design consultants agreed to work together in order to develop better-value solutions and consistent working practices for public sector clients. The CCS is also now selecting suppliers for its collaborative construction framework, a third alliance that comprises 11 lots with a total prospective value of £30bn.
The Crown Commercial Service is also now selecting suppliers for its collaborative construction framework, a third alliance that comprises 11 lots with a total prospective value of £30bn
But what is it that justifies a collaborative framework being described as an alliance? King's College Centre of Construction Law researched the contractual principles that support a successful alliance, using case studies to show how contracts can connect shared objectives to transparent performance measurement, can align commercial interests in order to pursue improved value and can use collaborative governance to underpin joint risk management.
The alliance contracts created by the CCS are built around shared objectives with transparent assessment against agreed success measures and targets, as described in the FAC-1 framework alliance contract. The CCS and its suppliers enter into a single multi-party contract, which sets out the award procedures for each project or programme of work. The public sector users who join the alliance also sign up to the same contract. This creates a set of integrated relationships through which clients, suppliers and user members can all learn from each other's experience.
The FAC-1 model adopted by CCS creates specific commitments according to a shared timetable and subject to issues listed in a shared risk register
Clauses on confidential data and the protection of intellectual property rights recognise the differing commercial interests of the clients and suppliers, and these interests are aligned through joint activities in pursuit of improved value. Alliance members agree that the development of more efficient working practices – for example through shared supply chains, the use of BIM and reduced carbon emissions – are not to be kept secret by one supplier where they should be used for the benefit of the alliance as a whole.
Some frameworks express collaborative aspirations in a non-binding form that is not always taken seriously. By contrast, the FAC-1 model adopted by CCS creates specific commitments according to a shared timetable and subject to issues recognised in a shared risk register. It also provides for an alliance manager and core group to lead a collaborative governance system under which new activities and timescales can be developed and agreed incrementally as the alliance learns new lessons from its members and from its wider supply chain. The same core group assesses early warnings received from any alliance member and seeks solutions to any risks or problems brought to its attention.
As an example, the CCS modular alliance at its first meeting considered lessons learned from the Seismic modular schools initiative and debated its suitability for CCS clients and suppliers. The alliance also discussed the comparison of modular and traditional solutions in terms of flexibility, fundability and insurance.
In order to sustain a collaborative approach when contracts are awarded for specific projects or programmes of work, the CCS modular alliance provides that two or more clients can connect their work programmes through a "sub-alliance" under an additional FAC-1 framework alliance contract.
This enables aggregated demand, increased workflow and greater scope for improved value.
The CCS modular alliance provides that clients can call off work under term contracts using multiple orders without creating a separate contract for each facility on each site. Where a client also wants to establish its own term alliance, with shared objectives, improved value systems and collaborative governance provisions that match those of FAC-1, CCS provides the option to use the TAC-1 term alliance contract.
The CCS £30bn contractor alliance adopts the same FAC-1 alliance contract to underpin its relationships and processes, applied to a much wider range of work types. It also offers sub-alliances through which any client user can lead and integrate the work of the contractors engaged on its particular programmes of work. Both CCS alliances will allow clients to choose between JCT, NEC and PPC project contracts, focusing instead on ways to implement early contractor involvement, integrated supply chains, fair payment, BIM and whole life asset management.
In research undertaken for the Client Leadership Council, King's considered the new supply chain relationships that are needed to enable modular housing construction, in particular the need for contracts that connect planned annual volume to a collaborative culture through which agreed innovations can drive efficiencies as well as social value such as jobs, training and improved sustainability. CCS have adopted these findings in their modular alliance and are carrying them through into their contractor alliance. They have also put in place the means by which any public sector client using a CCS framework alliance can follow the same principles and can use consistent systems under its delivery contracts.
Professor David Mosey is director of the Centre of Construction Law at King's College London