Training is needed to get public sector clients up to speed on BIM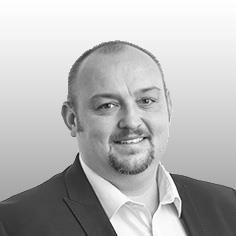 From April 2016, every centrally procured public sector construction project will require the implementation of BIM at Level 2. With the cut-off date looming, it's looking likely that many contractors - possibly the majority - could miss the deadline.
Any organisations that are not ready by April will quickly learn that it is much better (and cost effective) to embrace BIM Level 2 and be in the running for public sector contracts, than to be on the outside looking in. Offering BIM Level 2 is certainly better for an organisation's long-term reputation, and that ultimately, pays dividends.
The April deadline may only apply to projects procured through central government, but local authorities too are also increasingly keen to achieve savings through greater integration of digital information. Industry needs to do more to empower them to do this, and the market must be ready to meet their needs.
The potential long-term savings for the public sector are huge and BIM is already creating efficiencies
However, getting to a position of compliance is only half of the BIM battle. Adopting it is not just about buying in the right tech and appointing a BIM Manager. The wider industry and government itself needs to do much more to reach the level of knowledge and training required to get best value out of BIM.
The successful application of BIM has the potential to revolutionise the way buildings are designed. The potential long-term savings for the public sector are huge and BIM is already creating efficiencies through information-sharing, identifying waste and offering the ability to systematically 'design out' common problems. Many large public sector buildings created over the past few decades, such as hospitals, suffer from high long-term running costs, but the more data that can be integrated digitally, the greater the opportunity for savings and improvement of whole life costs on these projects in future.
There is, however, currently a lack of education within the public sector on BIM beyond procurement teams, about how it can be used to make long-term savings. BIM can't simply be switched 'on'. It is an approach and a way of working, which the public sector must embrace. Crucially, the willingness for public sector organisations to share large amounts of data and information about their future plans is vital to get the most out of BIM.
A broad education programme within the public sector on BIM is needed, and the government must do more to help in this regard. One quick way to achieve this would be to champion successful public sector BIM-led projects and the potential benefits.
While most of the big players have already mastered BIM Level 2, it will prove more of a challenge for SMEs to match this. The cost, both financially and in staff time, of reaching this level is significant. To achieve the government's vision, BIM needs to be deeply embedded into how all contractors, including SMEs, operate. But they may need better help and support to get there.
There is an opportunity for the industry to take the lead. By offering their clients and prospects the training, guidance and advice they need to get the very best value out of BIM, they can help the public sector to deliver the buildings of the future.
Mark Robinson is chief executive of Scape