This year's Labour conference was awash with policy pledges but new policy and detail was thin on the ground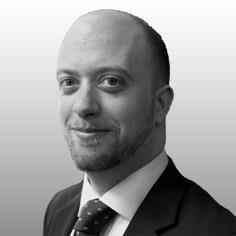 Manchester has not felt like a party conference in the run up to a general election. Perhaps it was Scotland, perhaps it was Labour's commitment to spending restraint, perhaps it was the relative lack of new policy announcements, anyway, it has been quiet.
It wasn't quiet for Ed Balls though who was boo-ed for saying Labour would cap social security spending and continue to get the deficit down. It was never going to have Labour Party members cheering, but then it was designed to send a strong signal to markets and investors and to rebuild economic trust in the opposition.
Balls' shadow treasury team has been carrying out a zero based spending review, forcing all shadow ministers to fully cost and prioritise what they want. No new spending without clarity on where the revenue to pay for it will come from. Some of it even from a reduction in Labour minister's pay packets.
What's key for construction is that Balls said that housing would be a "priority within the existing capital settlement". For which read, "we will spend more on building houses".
We had to wait till the end of conference for anything like a game changer
Link that with Miliband's conference opener on New Homes Corporations, and you begin to see the pillars of how they intend to deliver 200,000 new units a year. This should have been Sir Michael Lyons' big moment in the capital of the North, making a whole series of recommendations, but having been overshadowed by the Scottish referendum, this will now have to follow during the rest of conference season.
Meanwhile, the renewed commitment to an Infrastructure Commission was welcome, though hardly a surprise. Support for apprenticeships and technical degrees was also welcome and important if we're to have the workforce to design, build and maintain new housing and infrastructure.
We had to wait till the end of conference for anything like a game changer, and even then, its shape has been discernible for some time.
It was a mansion tax on properties of £2m, with some protections and some caveats, but basically a straight forward political punch. And Miliband linked that to spending on the NHS, the shibboleth of any British political leader. Despite its affluent footballer areas, Manchester applauded and London held its breath.
If there is one thing that has been here since the moment the Scottish result was announced, it's the underlying emphasis on devolution and how to empower local communities to build.
Cameron and the Conservatives have cottoned on to "English votes for English laws", taking the wind out of Nigel Farage's sails somewhat. But shadow minister after shadow minister has talked in Manchester about how to deliver development at a scale that's bigger than local and not quite regional – about cities, counties and communities – and the risk is that this gets lost in some proposal for a constitutional convention.
The focus on delivery, on spending and on jobs in construction - and how that's geared by Local Enterprise Partnerships and City Deals and Combined Authorities - needs wiring up. That's the devolution of power that will get more shovels in English ground.
Jeremy Blackburn is head of UK policy at RICS