This judgment confirms when a claim has "commenced" and underlines the importance of pre-contract checks.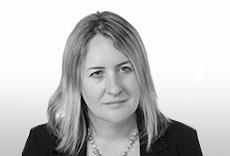 The judgment in Westshield Civil Engineering Limited and Westshield Limited vs Buckingham Group Contracting Limited confirms when a claim has "commenced" and underlines the importance of pre-contract checks.
Subcontractors, Westshield Civil Engineering Limited ("Civil Engineering") and Westshield Limited ("Westshield") applied to the Court to enforce an adjudicator's decision on a dispute between them and contractor, Buckingham Contracting Limited (Buckingham) which provided that Buckingham had underpaid Civil Engineering for the works.
The case centred around:
Who the correct party to the subcontract with Buckingham was: Westshield (who was now in receivership) or Civil Engineering (a dormant company owned by some Westshield shareholders)? While Buckingham had met with Westshield to discuss works, an unsigned subcontract had been drafted naming Civil Engineering as subcontractor. The adjudicator (who had been given jurisdiction to decide the issue) had concluded that Civil Engineering was the subcontractor.
Whether Buckingham by commencing (but not serving) proceedings with brief details of claim within 28 days of the adjudication decision, had prevented the adjudication decision from becoming final and binding (in accordance with the unsigned sub-contract which provided that if legal proceedings were commenced within 28 days of an adjudication decision) that decision would not be final and binding.
Judgment was given in favour of Westshield and Civil Engineering. It was held that there would be no stay of execution and the adjudicator's decision was enforced.
Proceedings were started when the court issued a claim form at a claimant's request. This meant the adjudicator's decision was not final and binding. If the parties intended "commenced" to mean "served", the subcontract should state this. The brief details of claim were sufficient.
Buckingham should have known when it entered into the subcontract that it was dealing with companies with financial concerns and it knew that Civil Engineering was dormant when it started the adjudication.
The adjudicator had jurisdiction to decide subcontractor identity and so his decision was enforceable even if it was wrong as a matter of fact or law. Buckingham could not argue that Westshield was the subcontractor.

Katherine Tulloch is a senior associate in the Construction and Engineering team at Taylor Wessing