Steven Carey looks at problems in obtaining professional indemnity insurance for cladding-related work in the wake of the Grenfell fire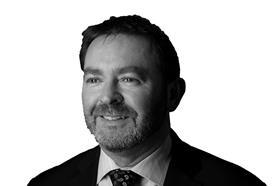 Undoubtedly (and rightly) the Grenfell Tower fire will have a significant impact on our industry. Grenfell has resulted in the need to reclad a number of high-rise buildings; government figures indicate 312 residential buildings and public buildings in England have ACM cladding. It is a substantial task to remove this flammable material and replace it with a material deemed ''safe''. According to a government report, by the end of March 2018, only seven out of 160 social housing towers that were identified as dangerous have been reclad with safer materials. Furthermore, about 100 towers that house council tenants have not yet had the dangerous cladding removed.
The size of the task is, however, not the only factor slowing progress. A major consequence of Grenfell is the increased difficulty in obtaining professional indemnity (PI) insurance and it is this, coupled with the increased demand, that has led to a rise in prices for recladding work.
If parties are unable to get cover at market rates and employers are unwilling to pay increased premiums, they could be forced to operate without cover
This comes at a time when the construction sector is already suffering. The Markit/CIPS UK Construction PMI published in January shows that Britain's construction industry is at its least optimistic for five years, amid fears over Brexit. It is against this already tough backdrop that contractors and professionals, especially those involved in cladding, face rocketing insurance premiums, cladding-related exclusions to PI policies and rising administrative burdens in the form of ''cladding questionnaires''.
Typically, PI insurance policies are on a ''claims made basis'', meaning the policy will cover any valid claim made during the policy period, regardless of when a breach might have occurred. This is where the real problems are manifesting themselves, as professionals and contractors struggle to obtain PI insurance to cover cladding-related work due to market conditions. If a claim is brought for defective design work on a project from years ago, which has only now manifested itself, the consultant or contractor may be exposed if it cannot renew its existing cover. It is then left to scrabble around the market looking for reduced cover with many exclusions and at a higher premium (if any insurance cover can be obtained at all).
It is commonplace for employers to require contractors and consultants to obtain PI insurance at ''commercially reasonable rates and terms''. What constitutes commercially reasonable depends of course on all the circumstances, but would a policy with increased premiums, a higher excess and many exclusions still be considered ''commercially reasonable''?
Very often, consultant appointments will include a mechanism that if the party holding the liability for the design finds that it cannot get PI cover at ''commercially reasonable rates and terms'', that party is required to enter into a dialogue with the employer to discuss the option for the employer to pay any enhanced premium if it so wishes. However, if the employer decides not to exercise this option, this would not let the designer off the hook unless the appointment makes it clear this is the case. At present it is unusual to see appointments or warranties drafted in such a way that, where insurance premiums rocket (for reasons outside the designer's control), the employer has to pay increased premiums to maintain coverage.
If parties are unable to get cover at market rates and employers are unwilling to pay increased premiums, they could be forced to operate without cover. Larger companies may be able to take this hit financially but a significant claim made against a smaller contractor or professional without support from insurers is likely to prove fatal.
A procuring party would, of course, not be willing to engage with a party that has in effect no or very limited insurance cover. Going forward, this can only lead to increased prices as demand outstrips supply.
To overcome this, parties could seek to negotiate, as a middle ground, a requirement on a professional or contractor to take out reduced cover at reduced rates, rather than the employer paying higher premiums to maintain the same level of insurance. Further, insured parties may attempt to pass the risk back to the employer by excluding or limiting certain liabilities arising out of work for which they are otherwise responsible under the terms of their contract or appointment. For example, parties may seek to cap their liability for cladding-related matters at a certain amount to reflect the level and terms of the insurance that they have obtained. In such scenarios, an employer may be forced to take the hit where the financial losses suffered as a result of an insured event occurring is greater than the cap on the insured's liability.
Ultimately, the position on insurance for those involved in cladding work is characterised by uncertainty. What is clear is that contractors and professionals engaged in this line of work are faced with increasing difficulties in obtaining and maintaining PI insurance cover. How this issue will be dealt with by lawyers and professionals when negotiating agreements largely remains to be seen.
Postscript
Steven Carey is a partner in the construction, engineering and projects team at Charles Russell Speechlys