The legal year was dominated by cuts, judicial reviews of cuts, and contractual squabbles. The prospect of chaos was never far away
For many, 2010 was a year of cutbacks. It was also a year for seeking judicial review of government cuts, such as the axing of the Building Schools for the Future programme. The four Labour-led councils petitioning on this may be spurred on by last month's successful challenge to the abolition of regional housebuilding targets. However, this is probably only a reprieve pending enactment of the Localism Bill next year. In the meantime, chaos reigns in the planning system for housebuilders.
Withdrawal of a planning application was central to the June judgment in the Chelsea Barracks saga. The Prince of Wales' "unexpected and unwelcome" intervention in the planning process caught the headlines. But lawyers welcomed the judge's clarification that an "all reasonable endeavours" clause, while in some respects equal to using "best endeavours", did not always require commercial interests to be sacrificed as much as the latter.
In other high-profile litigation, a settlement was reportedly achieved in the last significant Wembley stadium dispute. But it was a much lower value case that grabbed attention for its contribution towards assessing extensions of time under JCT-style contracts. The judgment in City Inn vs Shepherd dealt with a contractor's extension of time entitlement when both it and the employer were responsible for delay. The majority in the Scottish appellate court held that if no cause is dominant, the extension of time can be apportioned (based, it seems, on relative causative potency and culpability).
This hard-to-apply test joined five or so other wildly varying approaches to assessing extensions of time. Again chaos reigns. Clarity may emerge when the Supreme Court hears an appeal next year.
In 2011 that court will also decide if expert witnesses should retain immunity however negligent they are in court or associated experts' meetings and reports. Earlier this year a judge doubted whether the immunity could survive - with justification.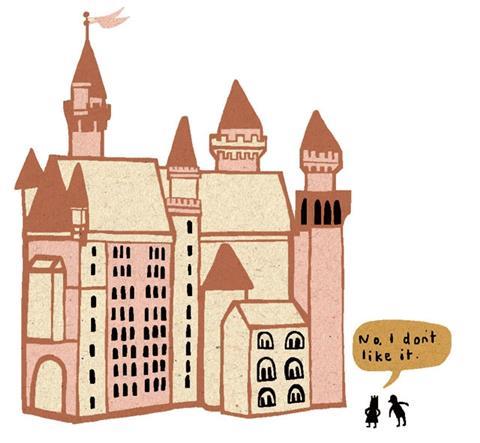 The Supreme Court began 2010 by deciding a letter of intent case. It commented: "The moral of the story to is to agree first and to start work later." Easier said than done. It did, however, confirm how hard it is in letter of intent cases to predict whether there is a contract and, if so, what its terms are. The three courts that heard the case each gave different judgments: a partial contract, no contract and, finally, a full contract.
The Supreme Court decided the parties waived a term in the full contract that it would not become effective until fully executed. Such "subject to contract" terms try to protect parties from arguments about whether a contract has been concluded until everything is clearly agreed. As the parties' waiver was essentially implied due only to their performance while they lacked an executed contract, many considered bolstering "subject to contract" terms.
Contracts made the press for other reasons. The ICE confirmed that it would cease publishing its standard forms (in favour of the New Engineering Contract), only for the ACE and CECA to suggest they may maintain them.
In 2010 the NEC seemed to appear in more litigation than previous years, although its terms required judicial clarification in only two reported cases, compared with the JCT's four. While the NEC is used in far fewer projects than the JCT, it is still a relatively young contract that may benefit from judicial comment. Meanwhile Cambridgeshire council sought a public review of NEC forms, after disputes over a busway contract.
From April 2011 the Bribery Act 2010 will make UK-based entities guilty for acts of bribery by an associate anywhere in the world, unless they have "adequate procedures" in place. Government guidance on what is required is sketchy. The act makes offences of all facilitation payments and some corporate hospitality. Prosecutorial discretion will be key.
Also in April 2011, seven years after Gordon Brown announced a review, the Construction Act's changes are due to come into force.
They may not have much impact. The act has done little to prevent payment periods lengthening, cash flow being squeezed and price cuts being imposed. In 2010 there
were at least 10% fewer adjudications than 2009, perhaps reflecting a fall in project activity.
Finally, the government is set to enact many of Lord Justice Jackson's proposals on reducing the cost of litigation in England and Wales. These include legalising contingency fee agreements for lawyers, under which they may be paid a share of any damages. Reform of the Scottish civil courts also looks set to progress.
So, next year promises much, although few will welcome the costs these changes and uncertainties bring.
Rupert Choat is a partner and solicitor advocate at CMS Cameron McKenna