Having finally published the responses to its payment practice consultation after two years, the government is still stalling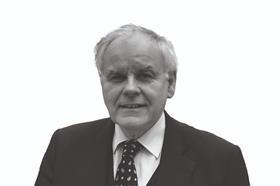 Let's consider a bit of recent history. In October 2015 a Specialist Engineering Contractors' Group-inspired amendment (laid by Lord Aberdare in the House of Lords) to the (then) Enterprise Bill prompted the government to announce a review of the practice of retentions. The review, carried out by consultant Pye Tait, recommended that a statutory retention deposit scheme (RDS) was the most viable option for eliminating some of the critical issues associated with retentions. It was published alongside a consultation document. The consultation closed in January 2018.
Between October 2018 and May 2019 the business department (BEIS) convened three meetings with client and industry stakeholders to discuss the way forward. All were informed that the responses did not reveal a consensus on the way forward. In fact, they were roughly divided into three categories:
The status quo should remain.
There should be a (perhaps statutory) ban on cash retentions.
There should be a statutory RDS to ring-fence money and ensure its prompt release.
At the last meeting, in May 2019, the majority of client/industry stakeholders agreed that BEIS should prioritise work on an RDS.
Now, more than two years since the consultation closed, BEIS has finally published a summary of the responses. They reveal a picture that is very different from that painted earlier. There is a consensus in favour of having a statutory retention deposit scheme. First, 82% of respondents said existing measures were ineffective in addressing the prompt release and security of retention money. Second (and this statistic is the most revealing) 65% of respondents agreed that a RDS would eliminate critical issues such as delayed or non-release of retentions and the risk of losing money through upstream insolvencies – and 71% of the respondent trade bodies also agreed with this. The overwhelming majority of respondents believed that an RDS should be set up on a statutory footing.
Supporters of having only a ban argue that an RDS would entrench the practice of retentions
Although the consultation did not consult on a ban on retentions, some respondents (the percentage is not stated) said they preferred a ban. Those holding this view felt it was "most consistent with industry reform and would drive more sustainable business models". It would be fair to say that the overwhelming majority of the respondents would prefer a ban but would also accept that this would not be inconsistent with having an RDS. Supporters of having only a ban argue that an RDS would entrench the practice of retentions. This is very difficult to understand. The practice has been rigidly entrenched for over 200 years. An RDS is highly likely to reduce the demand for cash retentions since those withholding money would not be in a position to use and abuse it. Those having free access to £4.5bn worth of retention money annually is what perpetuates the system, a system described by Bill Esterson MP in a Westminster Hall debate on 20 February as "a crime that has been allowed to continue".
Furthermore, in discussions with client/industry stakeholders BEIS has made clear that a ban would only be possible if there was agreement on alternatives such as bonds. This would not appeal to the vast majority of SMEs, which either cannot access the bond market or, even if they could, would not be able to afford the costs involved.
The majority of responses saw no value in voluntary measures, which in past experience have got nowhere. Therefore voluntary road maps aimed at magicking away retentions by 2025 must be seen as "pie in the sky".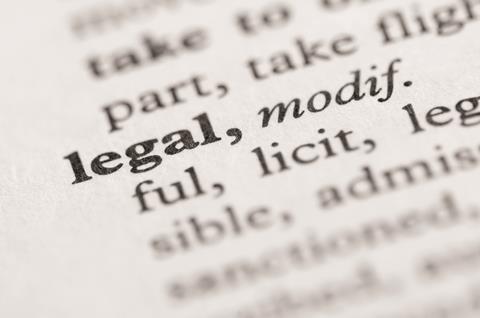 The distinction between a ban and an RDS is a distinction without difference in terms of the overall objective – shared by most in the industry – of having a more collaborative delivery process that doesn't rely on retentions to achieve successful outcomes.
Since the responses now reveal a consensus for a statutory RDS, let's all get on board with this. The more we dally the more the industry loses out. Since the consultation closed, firms have lost over £450m worth of retentions due to upstream insolvency – and this figure does not take account of the retention losses from the Carillion collapse.
There is now no excuse for continued government procrastination
The good news is that an RDS platform is already being developed, with input from financial/ banking experts, insurers and software developers. The aggregate of retentions withheld by the client will be deposited by the client in the RDS; the money will be allocated to each supply chain firm according to the amount withheld from each. An insurance policy will be made available to the client in case of any shortfall in the RDS (due to contractor insolvency). The cost of administering the RDS together with the insurance premium will be £23 per £10,000 of main contract value. This work has been done in order to inform prospective legislation.
In the Westminster Hall debate last month construction minister Nadhim Zahawi kept repeating that the government was committed to finding a solution. There is now no excuse for continued government procrastination, which has gone on long enough. The responses provide the necessary consensus for a statutory RDS and there is now available a digital RDS platform to secure the money.
Rudi Klein is a barrister and CEO of the Specialist Engineering Contractors' Group and was responsible for the drafting of the Aldous bill. He has been campaigning for over 30 years to achieve reform of the practice of retentions