The bill aims to help firms hit by the pandemic but will permanently change how contracts work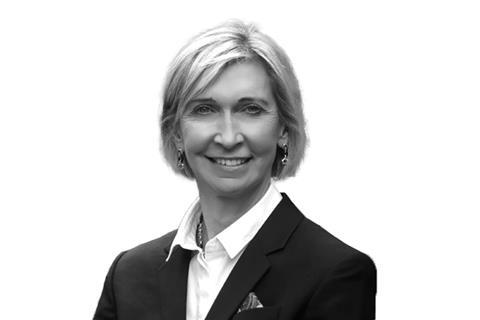 'Due to the coronavirus many otherwise economically viable businesses are experiencing significant trading difficulties […] this bill is aimed at ensuring businesses can maximise their chance of survival". This is the policy background to the Corporate Insolvency and Governance Bill now making its way quickly through parliament and which will impact on construction contracts.
The bill consists of eight measures, which are either permanent changes to insolvency law or temporary changes to insolvency law and corporate governance. One of the temporary measures is removal of the threat of winding up where the unpaid debt is due to covid-19. It also voids statutory demands served during the period March 2020 to 30 June 2020. The courts already adopted this approach in Re: A Company [2020] EWHC 1406 in anticipation of this becoming law and its retrospective effect.
Less well publicised is one of the proposed permanent measures in the bill which affects termination provisions in contracts for supply of goods and services – including contracts at all levels of the construction supply chain. It prevents operation of a contract termination provision by reason of the company entering insolvency. It also suspends the right to terminate where a ground for doing so existed before a company entered into an insolvency procedure and where that right to terminate has not been exercised.
This is done as follows:
A new section 223B is to be introduced into the Insolvency Act 1986 such that:
When a company enters an insolvency procedure, contract terms that provide for insolvency as a ground of termination, either automatically or on notice, shall "cease to have effect"
Where another contractual ground for termination existed before the insolvency procedure but was not exercised, that right is suspended for "the insolvency period".
Where the ground for termination arises during the insolvency period that right of termination may still be exercised.
So, what should parties do about the terms of their contracts once this becomes law or in anticipation of the changes?
The definition of "insolvency procedure" includes the new statutory moratorium introduced by this bill; administration; and appointment of administrative receivers and liquidators. The insolvency period begins with the insolvency procedure and ends when that procedure itself is complete or comes to an end.
The administrator or liquidator may agree to termination or the court may grant permission if it is satisfied that continuation of the contract would cause the supplier hardship.
Finally, a supplier cannot demand payment of sums that were already outstanding before the insolvency as a condition of continuing to supply.
There are a number of exceptions to the contracts covered by the bill. They exclude what are described as financial contracts. There is a detailed definition of these but for the purposes of the construction sector what will be of most interest is exclusion of its application to guarantees and contracts forming part of a PPP – the head contract, in other words.
Should it become law, it will take effect immediately and apply to contracts already entered into
Also, during the covid period there will be exemptions from this section 223B for companies wishing to terminate and classed as a "small supplier". That is one of the temporary provisions. A "small supplier" is where two out of the following three circumstances are satisfied:
Its turnover is £10.2m or under
Its balance sheet total is not more than £5.1m
Its employees number no more than 50.
The cut-off date for the temporary provisions is the later of one month after the coming into force of the parliamentary act, or 30 June 2020. This may well be extended. One tabled amendment is to extend this to 30 September 2020.
So, what should parties do about the terms of their contracts once this becomes law or in anticipation of the changes? Section 223B, should it become law, will take effect immediately and apply to contracts already entered into.
Termination clauses contain significant detail on how one might terminate on the other party's insolvency. For example, in current JCT editions section 8 the employer or contractor may choose to terminate by reason of the other's insolvency. In NEC 3 and 4 it is clause 91.1 that allows either party to terminate on insolvency grounds.
These existing rights will be severely limited and have to be read subject to the above. On-demand and advance payment bonds are often triggered on insolvency and/or termination of a contract. Will these be written differently as a result of these legislative changes?
It is possible that the changes will lead to earlier termination where an employer might have held off to see how it developed but now feels it cannot in case the insolvency process intervenes. There may well be issues as to when an event giving rise to other rights to terminate did occur. Was it before or after the insolvency period?
While the focus is understandably very much on temporary relief just now, these provisions will be here to stay.
Lindy Patterson QC is a barrister, arbitrator and adjudicator at 39 Essex Chamber