The working conditions in Qatar are becoming clearer as time goes on. Companies need to use their influence to improve standards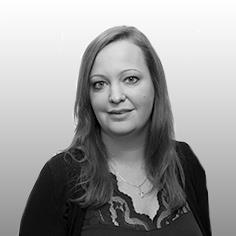 The shameful picture of conditions inside construction labour camps in Qatar has become more depressingly vivid since the issue was first exposed last month.
This week, Building is publishing its own first-hand depiction of life at the camps by our reporter Iain Withers, who visited Doha's camps last week and met with the migrant workers living there.
The reality - eight people to a room, with no running water - compounds evidence made public on Monday by Amnesty International, who quoted one worker as saying simply: "Please tell me, is there a way out of here … we're going totally mad."
The increasing international attention on the issue, driven by the start of projects associated with the 2022 World Cup, is continuing to ratchet up the pressure on the authorities and companies involved to act to improve workers' conditions. And some moves are already being made: we reveal this week that Quantex Qatar, the consultancy founded by former Davis Langdon partners, has teamed up with US-based developer Global Building Solutions to develop a better standard of workers' camp.
This is an encouraging sign, and it's heartening to see UK construction expertise being brought in in this way to improve the situation. But as more high profile UK names emerge in the running for World Cup contracts, it is clear our industry can - and should - do more to improve conditions for the region's workers.
Companies attached to World Cup projects so far, including some UK names, have been keen to stress that they do not have contractual responsibility for workers' rights.
This situation may be altered on the Al Wakrah Stadium, for which designs were unveiled this week, which is set to incorporate contractual standards to enforce Qatar's workers charter.
Regardless, however, companies have a clear moral responsibility to use their influence with clients to improve standards, and a very clear reputational reason for doing so.
The efforts by individual firms, and also by UKTI, to export UK construction expertise abroad off the back of the 2012 Olympics seem to be paying off.
But this prize could turn into an albatross if firms do not use their own weight to stop the inhumane treatment of the workers building the stadiums and infrastructure that will be the focus of the world in 2022.
Sarah Richardson, Building editor

All shook up
A shake-up in the leadership at Lend Lease is not a rare event these days. The company has had seven chiefs of its European (or EMEA) construction business in the last decade. The latest shake-up actually concerns the tier above the construction boss, but it is still likely to be unsettling.
Construction is very ready to criticise government for the lack of consistency it has shown in its leadership of our industry: one housing minister a year for the last decade or so, and a similar number of construction ministers. So it's a shame when some of the industry's biggest firms can't show the government how it should be done.
However, the good news is that there is some relative continuity - the move will see a return to the UK for the respected Dan Labbad, albeit his role will be shared with other responsibilities. The newly appointed construction boss Neil Martin will also remain in his post. The firm will be hoping this isn't another short-term fix.