In order to fulfil a building's maintenance requirements, it is clear that estate owners need a better understanding of their assets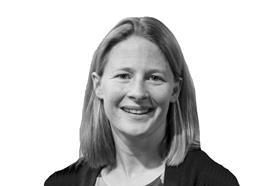 Mixing new technology with how we manage older buildings is becoming an increasingly interesting challenge for our industry and this is the case on a current Aecom project to deliver a full asset condition survey at the Royal Opera House (ROH) in London's Covent Garden. Often these kinds of projects are also undertaken within challenging time scales and logistical constraints. So how can estate owners of large sites and buildings make the most of their asset surveys and what challenges do they face?
The first challenge industry faces is that with older buildings, clients sometimes don't know what assets they have to start with. Usually with an individual building, it is less of a problem but with a campus or building the size of the ROH, there may be as many as 20 different kinds of air conditioning systems, for example all of which will require different specialist parts. In the past, there would be a resident facilities manager or caretaker on larger sites who would build up a knowledge base over time but now most buildings are dependent on asset registry systems.
This leads to the next major challenge, which is the fact that asset registry systems are only as good as the information put in them. For the ROH project, Aecom is collecting survey data using Kykloud via iPads, a highly intuitive software package, which translates output directly into reports. Surveyors on site input the data electronically there and then, meaning that data doesn't get lost. Traditionally, when surveyors record data after a site visit, small details can be forgotten. However, because data is entered whilst standing in the room all of the data is captured accurately.
Portable data capture technology has been designed to reduce the end-to-end reporting time by 50-60%. This is achieved by using a pre-determined template specific to each client's requirements, and includes pre-populated site and asset data. A series of workflows and validation rules are built into the design to ensure consistently accurate data is collected efficiently on site. Another benefit of this method is that all building data is in the same format and additional data can be added over time. Therefore, all of the lifecycle responsibilities are stored in the asset register.
For the ROH project, the amount of data to be reviewed, generated and managed is significant given the size of the buildings. Coordinating this across the team within the required timescale requires robust, streamlined systems and correct use of the available technology. A lost opportunity with these kinds of assessment is that some estate owners end up with brilliant data but no one does anything with it. In the worst cases, information simply ends up sitting on a server as a tick box exercise and become obsolete. Meanwhile, other estate owners make great use of the data, with HMCTS courts fabric data capture programme being a key example.
The court surveys provide the HMCTS with the data they needed to accurately profile their lifecycle expenditure for the next 15 years with an improved and up-to-date evidence base which is helping inform future decision making. It is also informing initiatives to help those responsible for maintaining buildings. The court estate has single court room regional courts right up the Royal Courts of Justice. The software ensures a standardisation of the surveying approach, despite the buildings' varying characteristics.
In order to fulfil a building's maintenance requirements, it is clear that estate owners need a better understanding of their assets and to use the information effectively to introduce efficiencies in their on-going maintenance. That way, our much loved historic buildings can be enjoyed by generations to come.
Helena Rivers is regional director, asset advisory, at Aecom