The rise of the smaller political parties could mean the next government finds it harder to take a pro-development stance on housebuilding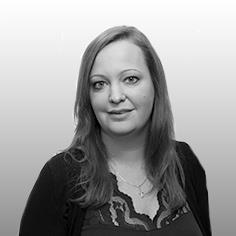 The pressure on politicians to come up with answers to the UK's housing shortage is growing each week that the election looms closer.
Commuters - including politicians - passing through Westminster tube are now being greeted by a series of hard-hitting posters about the cost of accommodation in the capital as part of the Homes for Britain campaign, with slogans revealing that a property in London the size of a tube carriage would cost an average of £302,182.
Elsewhere, on Wednesday, the latest march from people pushing for an end to the housing crisis took place in Southampton.
And meanwhile, a recent YouGov poll showed that housing now ranks third on the list of voters' concerns.
This steadily growing pressure has been met with a correspondingly intensifying political war over how best to increase housing supply. Both Labour and the Conservatives have outlined plans that they believe will increase the rate of building and the affordability of homes.
In the past, such focus would have been reasonably expected to lead to a major push on housebuilding whatever the colour of the next government. But the irony is that, with the rise of minor parties, the shifting political landscape means there is every likelihood that the next government will find it harder to take a pro-development stance than any recent administration.
Labour and Conservative politicians in particular need to be aware of the barriers that the rise of the smaller parties are likely to present to any agenda for growth
This is partly down to the specific agendas of some of the minority parties whose support will be courted by their bigger counterparts in a hung parliament. The Greens - with their cautious approach to the location of development - are an obvious example. On page 22 we explore how UKIP's attitude towards the housing crisis - basically, to build nothing on greenfield land and focus on reducing immigration to cut demand - could undermine any efforts to execute a large-scale, government-led push.
But with any minority party only likely to claim a handful of seats in the next parliament, despite their rise in popularity, the bigger concern is over the impact that a hung parliament in itself will have on development.
Strong governments with a clear majority are free to take decisions that may be unpopular in individual local constituencies in pursuit of a broader policy goal. But in a world where both a government's grip on Westminster and on lots of individual constituencies is marginal, this freedom is much more likely to slip away in favour of preserving local support.
Housing is the classic area where voters who generally support development may be vociferously opposed to it happening locally. Equally concerning for the construction industry is that the same applies to any large-scale development - potentially making locally controversial schemes like HS3 or airport expansion far harder - and slower - to push through.
The rise of the smaller parties is a trend that shows no sign of abating and, from a political perspective, the choice that it brings to voters will be seen by many as a positive thing. But from a development viewpoint, Labour and Conservative politicians in particular need to be aware of the barriers that it is likely to present to any agenda for growth.
An independent infrastructure body, as called for by Sir John Armitt and backed by Building's Agenda 15 campaign, is a way of overcoming these barriers, by ensuring policies that will help the UK meet housing and infrastructure needs are followed consistently - whatever the pressures of party politics.
Sarah Richardson, editor