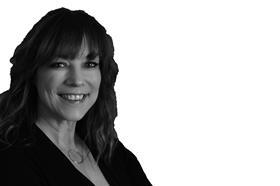 The government's publication of the draft revisions to the National Planning Policy Framework (NPPF) has raised more questions than answers, presenting a contradictory stance of trying to crack down on developers while also promising to "deliver more housing more quickly". Although trailed as an overhaul to the planning system, the Prime Minister's announcements offered only a dearth of detail disguised by snappy and PR-friendly soundbites which have left many in the industry bemoaning a fundamental misunderstanding of the relevant issues by Westminster.
A subject which is clearly top of the government's housing agenda is the perceived problem of 'land banking' by developers. The reforms suggest provisions to allow councils to look at housebuilders' previous build-out rates when considering planning applications, and that a two-year window for developers to start work after receiving consent should be a condition of any permissions where it would not slow down delivery.
While the government may have convinced itself with punchy lines and memorable mantras that more homes will be built more quickly, industry professionals may be forgiven for having slightly less faith
The rhetoric, and the policies behind it, appear to suggest that the government views all instances where work does not start on site immediately after planning permission has been received as insidious attempts to boost profit. This view has seemingly been reiterated – in part at least – by the recent update letter from Oliver Letwin MP to the Secretary of State and the Chancellor suggesting that he is "not persuaded" by the industry's assessment of where these delays stem from. Troublingly, this demonstrates that the government has misjudged the realities of housing delivery, where developers in fact face a long list of inevitable barriers which delay construction starts on a project once they receive permission.
Delays regularly occur due to legal conditions that need to be satisfied before work can start. These are mandatory responsibilities and to break ground without satisfying them would be a breach of the law. Shortages in funding and resources mean that local councils are often unable to sign these works off in a timely manner and thus bottlenecks occur which are out of a developer's control. One of the NPPF's cornerstone principles is to give the benefit of the doubt to pro-development policies where possible. government should use this 'presumption in favour of sustainable development' to speed up delivery. One way to do so could be to introduce a policy whereby sign-offs are automatically given in instances of long delay by councils, instead of blaming developers for circumstances beyond their control.
government policy seems not only impractical but confused over the issue. The draft reforms also renew emphasis on developing brownfield sites, including those within the Green Belt. Brownfield land typically presents even more pre-commencement hurdles than standard developable land, often requiring remediation where it is polluted and environmental controls to be put in place. The government does not seem to grasp the contradiction of making simultaneous announcements encouraging developers to undertake work which will require long periods of time before it can get underway, and at the same time condemning them for being slow to break ground.
Commencement delays are only set to increase in the coming years. Resource and skill shortages across the housebuilding industry are expected to worsen before they get better following the Brexit transition and Councils are set to feel a significant impact on their budgets in 2020 as a result of government austerity. Both of these factors mean that the industry could really do with getting support from Whitehall rather than chastisement. Unless the government grasps a fuller understanding of the industry, and policies can reflect the realities of development, pre-commencement delays will continue to be an inevitable part of modern day housing delivery. If developers and local authorities are going to be able to solve the current housing crisis, work needs to be done to expedite the pre-commencement process, it will not do to simply punish developers for something that is often unavoidable within the confines of the current system.
So while the government may have convinced itself with punchy lines and memorable mantras that more homes will be built more quickly, industry professionals may be forgiven for having slightly less faith. This brand of policy making by sound bite falls apart when put under the microscope, and politicians would be much better off trying to understand the issues at play and finding meaningful solutions to solve them, rather than simply paying lip service.
Postscript
Karen Cooksley is Head of Planning at Winckworth Sherwood