The next mayor must help build a city that meets older Londoners' needs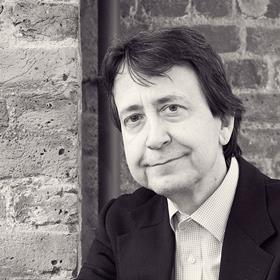 Older Londoners are the city's fastest growing demographic. By 2035, there will be almost two million people aged over 60; a 48% increase on today's numbers. By comparison, under 60's will increase only 12% during this time.
Cities have always revolved around the young, from employment opportunities to culture, the youth have been driving the agenda. If there is to be a significant rebalancing, then older people could come to have much more influence as to the kind of city that we try to create. Sadly, debate around ageing in cities has tended to be rather negative in the past, focusing mainly on challenges like pensions, healthcare, accessibility and specialist housing. I believe city leaders should instead be positive about the huge potential of their older citizens.
The next London mayor should drive a progressive agenda for ageing in the city, ensuring older people are prominent and active at the heart of our communities. Older Londoners have so much to contribute, as community leaders and business gurus, as mentors to younger generations, as part of a new start-up culture for older entrepreneurs and as residents and citizens.
One of the key barriers to retaining and supporting older people living in the heart of the city is housing choice
We need a new deputy Mayor, championing this agenda, supporting older people to work more flexibly and align health and strategic planning issues. Active travel strategies such as cycling and walking initiatives will be key to older people participating fully and for longer, but we shouldn't forget the basics like having access to public toilets or regular seating in public spaces. A city which is good for older people, will ultimately be good for everyone.
One of the key barriers to retaining and supporting older people living in the heart of the city is housing choice. Older people need new and innovative choices of housing, in central locations that meet their needs. At present there is little choice between the first time buyer or 'buy-to-let' product and specialist or extra care provision.
There would be many mutual benefits in stimulating a new market encouraging older people to downsize to central locations; this would free up family homes easing the housing crisis, and ensure older people were able to live at the heart of walkable communities with access to facilities, services and good transport links.
The private sector has begun to respond, but the next Mayor must take a lead to support this emerging market with affordable pilot schemes on public land, potentially exploring new delivery models such as co-housing.
And for those that want to remain in their homes, what about a new 'Space to Care' initiative exploring the delivery of accessory units and house conversions as a permitted development right. This would enable older home-owners to make the best use of their home and have flexibility to meet their emerging needs, for instance, accommodating boarders, carers and family members
I've been looking at these issues with the Mayor's Design Advisory group, and our recent report aims to stimulate debate and highlight some practical ideas to ensure that we can all retain the freedom of the city, as we age.
Hank Dittmar is a former chief executive of The Prince's Foundation for the Built Environment