Russia provides a long-term opportunity for UK construction, despite the market's drawbacks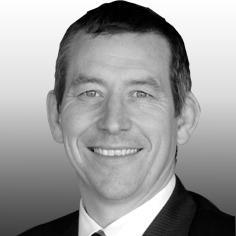 The recent news that Rider Levett Bucknall won a key role on a unique 1,000 hectare Park Russia leisure destination as part of a wider Cushman & Wakefield consortium bid is testament to the stream of opportunity available to UK consultants in Russia and its neighbouring CIS (Commonwealth of Independent States) countries.
Park Russia is an exciting large-scale, long-term scheme that heralds a new era of tourism and culture for Russia worldwide. Located south of Moscow, the level of infrastructure work planned to deliver the scheme will without doubt act as a stimulus for wider economic and infrastructure growth.
It will certainly boost the country's construction sector, which remains one of the key catalysts of economic growth in Russia.
Russia was the ninth largest construction market globally in 2012 but is forecast to climb to sixth position by 2025
Russia did suffer less than most during the economic downturn and is strongly placed for economic recovery with a huge increase in construction activity in the years ahead. This activity includes the hosting of a number of major sporting events including the 2014 Sochi Winter Olympics and the 2018 World Cup. This will see billions spent on sporting venues and a multiple of those billions spent on infrastructure upgrades include road, rail and hotels.
Infrastructure accounted for approaching half of construction output in Russia in 2012 and is expected to increase at an average of 5.7% a year between now and 2025. This output has also resulted in a significant impact on the country's global construction sector ranking. Russia was the ninth largest construction market globally in 2012 but is forecast to climb to sixth position by 2025.
This growth is already providing opportunity for the UK property sector to export its skill and know-how in the same way we do in such countries such as China, India and the Middle East
Likewise Russia continues to invest its wealth outside its own country in a very similar way to India, China and The Middle East. Investing its wealth into a variety of projects in the international marketplace will not only help the country to diversify away from its reliance on oil and gas supplies to build new portfolios of investment but generate work for the property and construction sector around the world too.
UK consultants have long ventured into Russia which, despite numerous challenges which include arbitrary application of laws and bribery and corruption, remains an attractive market. CIS countries in particular are still heavily reliant on communist-era infrastructure and face growing pressure to upgrade and expand. This creates a long-term opportunity for the UK property and construction sector that is well equipped to seize such an offering, and one that we should not shy away from.
Rider Levett Bucknall works with its RLB Euro Alliance partner DBC in Russia