When a judge blocked a £3m award to whisky maker Whyte & Mackay, he questioned whether a professional negligence dispute should have come to adjudication at all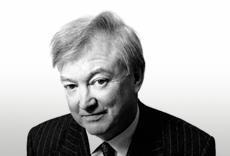 I like the single malt whisky Tamnavulin. And when I took the top off the bottle last night, I called it "justified interference". Even more so when I put a smidgen of water with it. "Justified interference" is the phrase used by Judge Lord Malcolm for his blocking of the adjudicator's award of £3m to the makers of my whisky, Whyte & Mackay.
Our whisky maker says that the foundations of its Grangemouth bottling plant - designed by consulting engineer Blyth & Blyth - are duff. So in 2011 they made a claim for damages. When that claim was not paid their lawyers called for adjudication. And won. Blyth & Blyth wouldn't pay up, so enforcement proceedings came to court and Lord Malcolm was the judge. He said he would not enforce because there were grounds for "justified interference", all to do with human rights stuff. Some lawyers have got very excited by the learned lord's judgment - or maybe it's the Tamnavulin that's doing it.
I will get to the reasoning of the court in a moment. First, though, I have some suspicions. I suspect that there is a general dislike of bringing a professional negligence claim to adjudication. Lots of folk are precious about the professional man. You can have a go at builders all day and every day but, well, professionals are a different class, some say.
My other suspicion is that the adjudicator was not the right sort of bloke to do the job. Professional negligence disputes need a very deep insight into that breach of law and years of experience practicing in the territory. I am not suggesting that the architect adjudicator of this case is a poor adjudicator.
Lots of folk are precious about the professional man. You can have a go at builders all day and every day but, well, professionals are a different class, some say
But the dispute needed a professional negligence practitioner. Listen up please, you nominating bodies. More care needed in choosing who to appoint.
Back to the judge's reasoning: he says this White & Mackay attack coming to adjudication collided with human rights law. He did not like a dispute coming to adjudication long after the contract was carried out. There was no pressing need for a speedy provisional decision. And the award would put Whyte & Mackay considerably in pocket since only minor repairs are needed now. True, a significant sum will be payable by Whyte & Mackay, as tenant, when the lease runs out in 2035 and reversionary interest kicks in. There was no guarantee that if Blyth & Blyth came to a full-blown trial and won, they would recoup their monies.
As to coming to a rough and ready process, the judge couldn't cope with that. It was, he said, a complex dispute of issues of fact and law, where even a judge would struggle to identify a procedure that would determine the dispute in any semi-satisfactory manner within six weeks. He was also plainly worried that the adjudicator had no legal qualification, and said so.
He put all that in the scales. On the other side he analysed the Construction Act. Were what he said were the well-known disadvantages and potential injustices of adjudication outweighed by the aims and purposes behind the Construction Act? No. His thinking is that adjudication was meant for disputes arising and needing to be decided during the building works, not intended for this matter long after completion. He didn't like the risk of process, which does not seem to reflect the parties' true legal rights, didn't like it at this late point in time.
Lord Malcolm could have announced that this type of adjudication was not parliament's intention behind the Act. Instead he went to Article 1 of the First Protocol to the Human Rights Convention (A1P1). This A1P1 announces that you, me and the gatepost are entitled "to the peaceful enjoyments of
our possessions". And Blyth & Blyth were being asked to fork out £3m worth of theirs.
So Lord Malcolm plumped for A1P1 and used the court's "justified interference" to block payment.
To be fair, the impression is that the judge simply wasn't convinced of the process or that the adjudicator got to a result that had any merit. I, for one, like the A1P1 backstop. The problem now is that Whyte & Mackay and Blyth & Blyth will become embroiled in litigation. And that might put the price of my Tamnavulin up. Bring me some cold water, please.
Tony Bingham is a barrister and arbitrator in 3 Paper Buildings Temple