It's not that the government isn't doing anything, but it's all taking far too long. Here are some ideas to speed up the pace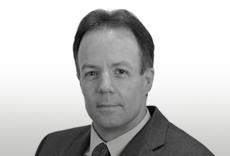 We need to get serious. The discussions and debates need to be put on hold and the focus needs to switch to action. It is time to get building and to stoke the pipeline of infrastructure projects. There are modest signs of life in the economy. And yet lending to business is down, jobs growth is limited, discussion about Help to Buy has switched to the dangers of a house price bubble and uncertainty remains a dominant theme.
Here are my suggestions for action:
Green Deal A restructured Green Deal with more incentives, lower loan costs and more direct support for social landlords could turn the drip, drip of current activity into a tidal wave. It can be quick and the supply chain is in place to deliver (and we reduce energy consumption at the same time).
Planning reform Unlocking the potential for new economic activity and growth has been the emphasis of the recent wave of planning reform. Whether you like the detail or not, huge efforts have been made to clear the way to new investment. But what action is being taken to inform prospective developers and land and property owners of the new arrangements and powers? It is too easy for announcements on policy development to feel like the end of the process. For everyone else it is the start. They want an explanation of new provisions and a clear understanding of how to make it happen.
It sounds obvious but it does not occur at the scale and speed required. What efforts, for example, are being made to ensure that commercial property owners are being made aware of the new "use class" changes? Information for potential applicants and more encouragement and incentives for local authorities are essential ingredients of rapid success.
Housing Help to Buy is a reality. Instead of debating the potential negatives, we need to focus on unlocking new housebuilding ahead of any house price surge. There is much to be said for some form of tax-based incentives to encourage more speculative housing development on land with planning consent. As always it can be difficult to identify what is the impact of any such measure. However, it is clear that there is a significant supply of potential un-built consented developments and that we need to encourage more of these to be built out. The government has done a great deal to offer housebuilders what they wanted. It is now the turn of housebuilders to ratchet up the number of schemes on site.
It is not just about homes for sale and the surge in growth and interest in homes for private rent. It is also about the opportunity and need for affordable housing. There are two simple measures. The first is to maintain the provision of capital grant for new housebuilding by housing associations and other registered providers. We need more affordable homes and the sector always delivers. Second, the borrowing cap on local authority housing revenue accounts needs to be lifted. There is already a prudential borrowing regime for local government so why do we need further restrictions? I accept this would result in a modest increase in public sector borrowing, but is not enough to threaten our economic health and wellbeing. Councils with existing stock are ready to build more homes. They will all have land and buildings available for redevelopment. Jobs will be created and new homes provided.
Infrastructure New infrastructure investment is promised from 2015 and we rightly tell the world that we know how to deliver infrastructure projects on time and to budget. As John Cridland from the CBI recently told the Cabinet subcommittee on infrastructure, we now need a clear pipeline of named projects. Furthermore, we need to commission the technical experts to ensure that these projects are ready to take up the additional investment when it arrives. Infrastructure projects take time to prepare and too often periods of increased investment are dogged by early underspends as the specialist supply chain gears up. Technical consultants across the country stand ready and waiting. They need the work and we all need the projects. So why the delay? Chancellor - it is time to get cracking.
Richard McCarthy is executive director, central government at Capita Symonds and former director general of neighbourhoods at the Department for Communities and Local Government