Morgan Reece at Barton Willmore discusses the thought that goes into choosing the ideal relocation site - using Channel 4 as an example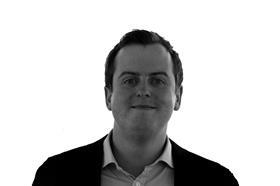 It's not often that corporate location planning captures the imagination quite like the ongoing saga of Amazon's search for a second North American headquarters.
Outside of the tech bubble, a decision such as where to place a new office might be of little interest to those outside the boardroom, yet Amazon's very public competition (with a widely-circulated list of selection criteria) has become national news for a wide variety of reasons – both good and bad.
Whilst there's no doubting that the prize on offer - an investment expected to create 50,000 full time jobs with an average annual salary in excess of $100,000 – will be anything other than transformational, it remains to be seen whether the millions (or, in the case of some bids, billions) of dollars in incentives that the winning bid will inevitably have to deliver represents good value for money for the taxpayers picking up the bill.
Back on this side of the pond, a competition of our own is emerging. Following a 2017 Tory manifesto pledge to relocate Channel 4 outside of London, it was recently announced that the publically-owned broadcaster would create a new 'National Headquarters' outside the capital, taking 300 jobs with it. The relatively modest number of jobs expected to move is widely seen as a compromise to stave off calls for a wholesale relocation; David Abraham, former Chief Executive of Channel 4, has previously estimated that 60-80% of Channel 4 staff would resign if forced to relocate to another city – highlighting the difficulties faced by London-centric public bodies in fully embracing the decentralisation agenda.
In spite of this, and hopeful that the initial contingent of 300 will grow into a thriving media ecosystem, at least eleven cities across England, Scotland and Wales have, according to the FT, expressed interest in bidding for the new HQ, including:
Birmingham
Bristol
Cardiff
Glasgow
Hull
Leeds
Liverpool
Norwich
Salford
Sheffield
Stoke-on-Trent
Like Amazon, Channel 4 will need to take a methodical approach to selecting a new base, though the limited fiscal powers of local authorities in the UK means that we are (thankfully) unlikely to see an incentive package arms race as is the case with the Amazon completion. Locations should therefore be judged on their merit, and we have set out four areas that we believe could be taken into consideration. We have also ranked the emerging candidate cities based objective data sources.
Large, qualified labour force
To be prepared for a potential larger move of jobs in the future, Channel 4 will need to choose a location with a large and suitably qualified workforce. This will be particularly important if, as Channel 4 bosses predict, as few as 20% of staff follow their jobs out of the capital.
We have considered the economically active population of each of the shortlisted cities' travel to work area – a shorthand for the city's economic zone of influence. We have also considered the proportion of residents in each area that are qualified to degree level of higher. Based on these two variables the top 5 of the shortlisted cities are:
Salford*
Bristol
Glasgow
Leeds
Birmingham
*Salford falls within the Manchester TTWA
Housing affordability and quality of life
To increase the chances to luring staff away from London, a location could be selected where quality of life is high and housing is significantly more affordable than in the capital. Longer term, locally-hired staff are also likely to command lower salaries if housing costs are cheaper, creating cost savings.
We have considered the median affordability ratio – which measures the cost of housing relative to average earnings – for each location (defined by the city council's boundaries), alongside Happiness rating from the ONS Annual Population Survey to measure general satisfaction with life in each location. Based on these two variables, the top 5 of the shortlisted cities are:
Stoke-on-Trent
Sheffield
Birmingham
Hull
Norwich
Established creative media industry
The relocation is likely to be more successful in a location where there is an existing creative media industry, ensuring that supply chains can be easily established. In such a location, there is also likely to be a talent pool to draw from, to fill roles vacated by those choosing not to move with their jobs.
We have considered both the scale (number of jobs) and relative specialism (proportion of total jobs) each location has in the Creative Media industry. Considering both measures means that smaller locations with a strong specialism in Media given as much weight as larger areas with a large number of relevant jobs but a lower degree of specialism. Based on these two variables, the top 5 of the shortlisted cities are:
Bristol
Glasgow
Salford
Leeds
Cardiff
University links
Finally, links to universities with a particular specialism in Media could be important, as they can provide a link between Channel 4 and the wider community as well as ensuring that a pipeline of future graduate talent is in place.
We have reviewed the results of the 2014 Research Excellent Framework, which compares the quality of research output of UK universities by subject area. We have ranked the cities by the percentage of research output in Communication, Cultural and Media Studies deemed to be world leading or internationally excellent. For cities with multiple universities, the top-performing institution has been selected. The top 5 cities on this basis are:
Cardiff
Leeds
Norwich
Glasgow
Bristol
Overall
On the basis of this exercise, Bristol, Glasgow and Leeds could be considered frontrunners for the new HQ, each ranking in the top 5 for three of the four areas analysed. Birmingham, Cardiff, Norwich and Salford are also strong contenders, each ranking in the top 5 twice.
Conclusion
Of course, this exercise only scratches the surface of what is likely to be a very complex decision making process. It also assumes that the broadcaster will look for an oven-ready location; whilst the areas highlighted above could be best placed to deliver success in the short term, its public service mandate may mean it seeks a location where a more transformational impact can be made.
Regardless of which bid is successful, the move should be seen a positive step towards addressing the highly centralised nature of public services in the UK, and a vote of confidence in the capabilities of our regional cities.
Postscript
Morgan Reece is a research associate at Barton Willmore