As the countdown to Channel 4's decision looms the conundrum is now a choice between three but HS2 and its transport infrastructure makes Birmingham is a clear frontrunner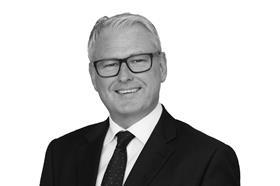 When Pebble Mill closed its doors for the final time 14 years ago, it not only led to a loss of jobs, it meant that for the first time in more than three decades Britain's second city no longer had any major TV studios.
For thousands of people Pebble Mill was not only a gateway into an exciting career on their doorstep it was a shop window which gave Britain and sometimes the rest of the world the opportunity to see what the West Midlands has to offer.
It's one month until Channel 4 announces which city will host its new national headquarters with plans for the development set to include a TV studio, and facilities for executive and board meetings.
Only three cities remain in the running for the new HQ which would see at least 300 staff relocated from London, after Birmingham made it through to the second stage alongside Leeds and Greater Manchester.
However, the ripple effect of the move will be much greater with hundreds of millions of pounds of TV programming being diverted away from London and an estimated total of 3,000 jobs expected to be created in local creative industries.
As the success of MediaCity in Salford has demonstrated, moving an 'anchor' institution can be the catalyst to provide a huge economic boost to the local economy. The BBC's relocation to the Salford site from 2007 prompted investment in the area from other organisations and businesses operating in the media, digital and culture sectors, such as ITV Granada, the University of Salford's journalism and media school and a host of small and medium-sized tech companies.
While Coventry missed out alongside Bristol, Cardiff and Glasgow, despite a strong offer on its physical and digital infrastructure – Birmingham now has a fantastic opportunity to replicate Salford's success.
The UK's second largest city is already benefiting from the BBC boosting its presence in the city. This year, BBC3 is moving half of its operation there, including responsibility for a third of its £30m budget. It is also the home of a new youth team for BBC News and the base for the corporation's partnership with local newspapers.
The West Midlands Combined Authority (WMCA) estimates that Channel 4's relocation to the region could generate a total of £5 billion of gross value added (GVA) by 2030.
The wish list
At the moment Channel 4 has issued three broad requirements that it wants from the new host city:
a working population of more than 200,000 people
travel time to London of less than three hours
high-quality physical and digital infrastructure
With a population of more than one million people Birmingham easily beats Channel 4's working population target. And as Britain's second most populous city and one of its most ethnically diverse, Channel 4 has an opportunity to reach and tell the story of a larger and less well represented audience by moving to Birmingham.
In addition, Birmingham has already told ministers that Channel 4 could locate its base close to the proposed new Curzon Street HS2 station.
Earlier this year BT Openreach announced that they intend to deploy Gigabit capable "full fibre" ultrafast broadband to Birmingham, Leeds, Manchester and five other major UK cities by 2020.
However, Birmingham already has a head-start on the other two cities in that the West Midlands already has the largest digital sector outside of London, employing some 25,000 people, and spearheaded by digital networks such as the Silicon Canal and Innovation Birmingham.
As the youngest city in Europe with nearly half (46%) of Birmingham's population under 30 years old it is fitting that Britain's second youngest terrestrial television broadcaster should make its home in such a youthful city.
With the Birmingham Commonwealth Games taking place in 2022 and the arrival of HS2 four years later Channel 4 could benefit from being the national broadcaster best placed to tell the unique story of our city as it evolves over the next decade.
While Channel 4 faces a conundrum in choosing a winner among the final three cities it seems clear that Birmingham can fulfil the needs of Channel 4 better than anyone else.
Simon Dale is director of the Midlands at Mace