Russell Smith is founder and managing director of Parity Projects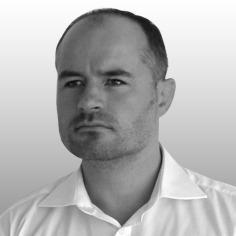 Russell Smith is founder and managing director of Parity Projects, a company dedicated to transforming the existing housing stock and making greener homes a reality for everyone. He is a chartered civil engineer with wide experience in contracting and consulting roles.
Parity Projects advises and project manages renovations for private homeowners, local authorities, private landlords and housing associations. Russell founded Parity in 2005 on the back of dissatisfaction with professional advice and contracting services offered by the industry during the renovation of his own home. The house won several awards including Building magazine's 2007 Award for sustainable refurbishment and the 2008 Observer Ethical Award.
Since then, Parity has gone on to build its own award-winning Home Energy Masterplan software for assessing the most appropriate combinations of measures for individual houses and for large stocks of houses. It has carried out assessments for over 900 individual houses, strategic assessments for 650,000 and managed retrofit projects to £6m in value. Parity Projects has also now trained over 350 individuals in low energy retrofit and in 2012 launched its nationally accredited Level 2 Understanding Sustainable Refurbishment qualification. Parity won three categories of the 2011 Sustainable Housing Awards and the 2012 Ashden Award for Energy Efficiency.
Russell is the acting chair of the recently established RetrofitWorks co-operative owned by two key sets of organisations; smaller practioners that want to deliver retrofit services and those that want to make sure those services are of a high quality.
He also sits on the Building Working Group of the Green Construction Board.