From the sweeping to the shape-shifting, these bridges deliver much more than just a link from A to B
This week, Building's architectural correspondent Ike Ijeh looks at Hull's swinging bridge, which is unusual because it moves while people are on it - the first of its kind in the UK.

There are many other innovative and impressive footbridges around the country, and Ike has picked his six of his favourites, below.

Which do you think is the best? Take a look at Ike's shortlist and vote in our poll on the right - or, if you know of a footbridge that deserves acclaim that hasn't been mentioned, let us know by commenting below.
The poll is now closed. The result of your vote is below:
Infinity Bridge, Stockton-on-Tees 37.7 %
Bridge of Aspiration, London 20 %
Millennium Bridge, London 15.5 %
Rolling Bridge, London 13.3 %
Gateshead Millennium Bridge, Newcastle 8.8 %
Peter's Bridge, Norwich 4.4 %
1. Millennium Bridge, London (Foster + Partners/Arup, 2000)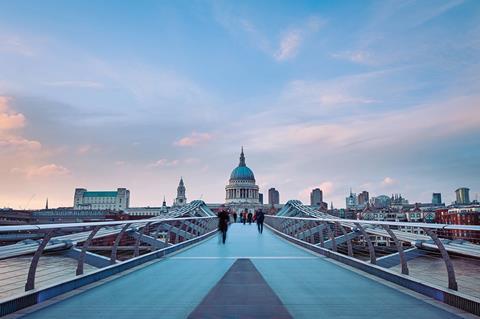 Although the wobbly bridge is now disappointingly rigid, it still counts as one of the UK's most iconic bridges. Spanning 320m with a deck just 4m wide, London's first Thames bridge since 1894 embodies sculpted engineering efficiency and was also key to the regeneration of Bankside.
2. Bridge of Aspiration, London (Wilkinson Eyre/Flint and Neill, 2003)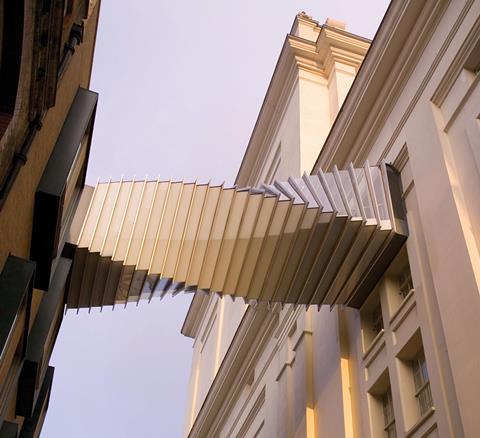 Designed to mimic the choreographed motion of the Royal School of Ballet dancers for whom it provides a (private) link to the Royal Opera House opposite, this surreal, shape-shifting, accordion-like crossing is a marvel of engineered geometric illusion.
3. Infinity Bridge, Stockton-on-Tees (Spence Associates/Expedition Engineering, 2009)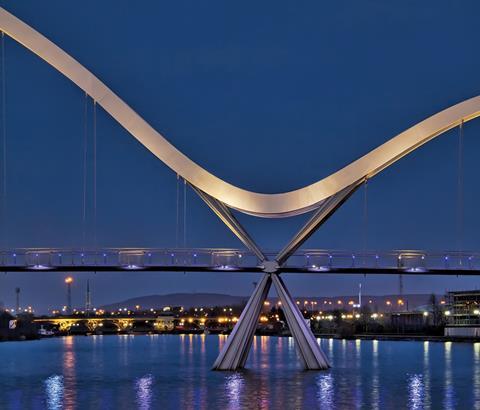 This elegant bridge, a key local regeneration catalyst, is the epitome of rational engineered simplicity. But its hyper-efficient double-bow structure also masterfully captures the same wistful sense of delicacy, weightlessness and aspiration as flying.
4. Rolling Bridge, London (Thomas Heatherwick Studio/SKM Anthony Hunts and Packman Lucas, 2005)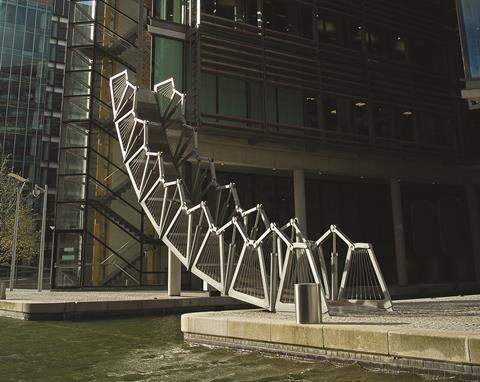 Openable bridges are one thing but few execute this role with as much exhibitionism and ingenuity as this. A deck comprised of hinged triangular sections curls up into a wheel fixed to one side of the canal to allow boats to pass. An inspired combination of engineering prowess and visual spectacle.
5. Gateshead Millennium Bridge, Newcastle (Wilkinson Eyre/Gifford, 2001)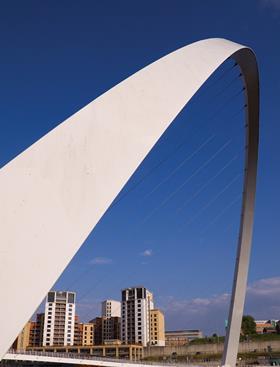 The 2002 Stirling Prize winner skilfully delivers both sculptural form and engineering sophistication. Two graceful parabolic arches pivot on fixed quayside hinges to allow ships to pass beneath. The bridge's crucial role in Tyneside regeneration has also helped bolster its iconic status.
6. Peter's Bridge, Norwich (Ramboll, 2011)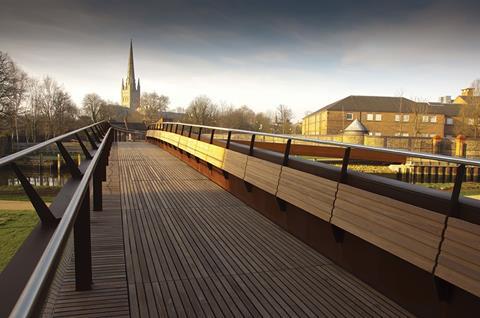 With its weatherboard timber and understated form, this simple, wooden footbridge provides a subtle and environmentally sensitive link from a new mixed-use development to historic Norwich city centre. But its magnificent sweeping curve also conveys a bold contemporary panache.