Construction should be getting behind Sadiq Khan's proposals for tackling air pollution from site machinery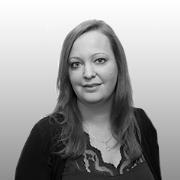 It took just five days this year for London's air pollution limit to be breached, on Brixton Road in Lambeth, south London. A fortnight later, air quality in the capital was worse than in smog-filled Beijing.
Air pollution is estimated to contribute to around 40,000 early deaths in the UK each year. Globally, according to the US Institute of Health Metrics and Evaluation, it contributes to more premature deaths than both high cholesterol and alcohol. Yet aside from the occasional mask-wearing cyclist, the problem has, so far, appeared to have made little impact on British public or political consciousness.
That now seems set to change. London mayor Sadiq Khan has made tackling air pollution his "number one priority" – above policing, improving transport links and addressing London's housing crisis. And the construction industry – full of site-based plant that so far has not had to meet the emissions standards of road-based vehicles – is firmly in his sights.
There has been a growing amount of research into pollution from construction sites that offers evidence of its impact. The London Atmospheric Emissions Inventory estimates that 12% of London's damaging nitrogen oxide emissions come from site-based plant and machinery, along with 15% of emissions of coarse particulate matter, known as PM10.
Initiatives have been introduced to help combat the problem; most notably, London's 2014 planning guidance and Ultra Low Emission Zone, a pair of initiatives that set minimum performance standards for site plant and machinery. But with estimates of the scale of the problem rising, and existing standards in the capital reliant on London boroughs first choosing to implement the standards and then finding the money to police them, existing measures appear increasingly inadequate. At least, they do to Khan.
He is now lobbying the government for the power to set up a kind of congestion charge for site plant, which developers can avoid only by using clean, up-to-date equipment.
12% of London's damaging nitrogen oxide emissions come from site-based plant and machinery
With industry output forecast to flatline amid uncertainty around Brexit, and construction firms facing a squeeze on margins thanks to rising labour and materials costs, construction bosses may well think that another charge is the last thing they need right now. Particularly since the public sector is pushing for faster, cheaper delivery on everything from homes to railways.
But with around 9,500 deaths in the capital each year caused by poor air quality, and a single modern excavator – one which meets regulatory standards – estimated to churn out 15 times the emissions of a modern double-decker bus, there is a clear moral imperative for construction to up its game. And not least because of the impact on its own workers. The silent mounting toll of spending years breathing in diesel fumes from plant has already been compared to the previously hidden harmful effects of asbestos by Daniel Marsh, an air quality analyst at King's College London. This week, Marsh warned that companies were "essentially poisoning their own staff" (see news analysis).
For businesses that still think "yes, but why now?" when it comes to upgrading to cleaner plant, Khan's stance offers a clear signal over the direction of travel in London. Should he fail to secure powers to charge firms, it's a sure bet that he will look to toughen regulations through any other means available.
Meanwhile, as other UK cities – particularly those with greater devolved powers – implement low emissions zones, it is likely they will follow the capital's lead. As such, failing to invest in cleaner equipment, particularly as machinery comes up for replacement, looks a risky tactic.
In the longer term, having a modern construction industry that makes the most of technological advances for efficient, safe working, is a vision few in the sector would argue with. If Khan is successful in bringing in his charging system, construction firms may well want to debate the phasing in of plant requirements, and the level of fines involved. Perhaps the sector would have a case to push for tax incentives for investment in the cleanest plant. But it should line up behind the principle of the plans.
Because construction should be, and be seen to be, an industry whose work improves people's lives. Not one that puts them at risk.
Sarah Richardson, editor