Everyone remembers their student accommodation from their time at university. So why aren't we focussing on making student housing more liveable?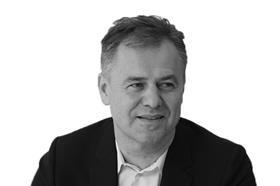 The national conversation is continuing to focus on mental health awareness and how we can tackle this epidemic, particularly among young people. With the number of students who disclosed a mental health condition almost doubling between 2012 and 2015 to nearly 45,000 according to Higher Education Statistics Agency, the Guardian's coverage of the 2019 University league tables earlier this month, had a key focus on those Universities that are catering to student's wellbeing.
Keeping these statistics in mind, one feature of university life that everyone remembers from their student days is accommodation – traditionally seen as tired, grotty and not fit for purpose, greater emphasis is now being put on design of these spaces, to create progressive environments which cater for the modern student's technological, professional and importantly, social and wellness needs.
Just as the working environment is no longer being viewed as just a place to work, student accommodation is moving away from being just a place to sleep, eat and study. A large part of the university experience is meeting different people and making new friends, and students want their accommodation to provide these social opportunities.
Wellness has gained a lot of momentum in the commercial sector in recent years as employers seek to provide the most beneficial and productive spaces for their employees, and it is a natural part of design evolution that it is starting to become front of minds for student residential developers and architects as well.
When designing student residential spaces, we want to reconfigure the student experience, creating a mix of room types alongside sharing spaces, for studying, cooking and leisure time. With the Student Academic Experience Survey 2018, from the Higher Education Policy Unit and the Higher Education Academy, finding that increasingly, students are viewing university as 'poor value for money', affordability remains a key focus and the industry is rising to the challenge of providing affordable high-quality accommodation by creating shared facilities. Clusters of 2-3 bedrooms alongside kitchens and breakout spaces provide comforting family style living with space to create a home and shared interactions. We find when working with operators that typologies of rooms are extremely important, most shy away from studios as the social space is limited and it encourages students to spend time alone.
Amenity spaces are being recognised by universities as more important – most common are gyms, providing exercise and a space away from studying and the stresses of the university experience, as well as cinema rooms, cafes with connected wi-fi and university networks access. All of these social spaces provide opportunities for a holistic live/study experience in an environment designed to improve resident's wellbeing.
Whilst quality design is very important and can vastly improve the student experience, active management of sites remains key to their success. With the facilities provided, those that run the site incorporate social evenings, activities and group support as well as access to pastoral care. With reports claiming that declining wellbeing survey scores are clear evidence of the "crisis in students' mental health", there is a clear need for universities to do more to support students, and the student residential sector is key in contributing to this improvement through design.
Postscript
Nenad Manasijevic is principal director at tp bennett