The industry must change to meet the challenge facing construction's professional institutions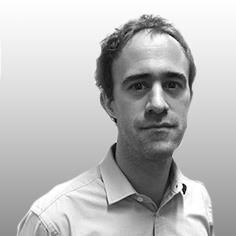 It's a cliché to say that a crisis presents both a challenge and an opportunity, but this is effectively what the Edge commission's report says the built environment professions are facing.
Report author Paul Morrell - not the type to shrink from conflict - is careful to say the institutions do not yet face a threat to their very existence, but it is clear that this is the direction in which they are heading if nothing is done.
The report has been shared with many of the industry bodies over the last few months, and it is not surprising that some have – apparently – reacted somewhat defensively to the prognosis it contains.
Others may feel the commission's discussion, which includes moral philosophy around industrial ethics, is too airy-fairy to be relevant to the modern contractor-dominated industry.
But dismissing the Edge commission's analysis because of pique, or on a "not invented here" basis, would be a dangerous thing. There is no doubt that there are challenges to the institutions' relevance, with young graduates starting to question the need to pay dues to institutions when the brands of the large mixed-use consultancies that employ many of them are the guarantor of quality clients look for.
It is no coincidence that, with power continually moving to contractors, the government's Construction Leadership Council (CLC) - its main forum for interacting with the sector - largely sidesteps professional institutional voices in favour of experienced constructors like Laing O'Rourke and Skanska.
In order to meet these challenges a basic precondition is for the professional institutions to have an offering that individuals, clients and the wider public can quickly understand. However, the CIC, which could organise this, isn't currently empowered enough by its members to do it.
So whether it's 10 years or 20, it's hard to argue with the idea that the future looks difficult unless co-ordinated action is taken.
Joey Gardiner is deputy editor of Building magazine