Some of the highlights from last week's conference in the Danish capital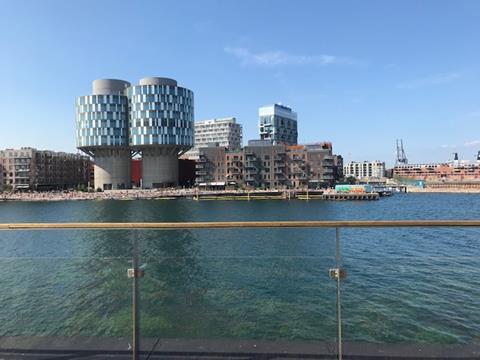 Being completely new to the BCO conference as well as to the city of Copenhagen, I was unsure what to expect of last week's trip. Here are my big take-aways: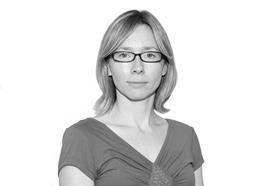 1. The BCO Cyclists are a brave tribe – On the Wednesday afternoon in the baking heat we greeted the peloton that had set out three days before from Stockholm, Sweden. They had clocked up 100 miles a day and by day three they looked shattered but elated. Unfortunately they had about 20 falls along the way, which seems a high proportion, but that didn't dampen their spirits. If anything, the team camaraderie grew as other riders helped out those in difficulty – I'm assured nobody was left behind. That's just the construction industry all over.
2. Relax about the networking – With over 800 delegates there was no shortage of industry bods to gossip with, and unlike sprawling Mipim in Nice they were not spread out over lots of venues, everyone was based around the conference centre or heading to a few select gatherings, drinks and parties. And considerable time was spent at drinks and parties. On Day One alone – for some, occurring after they'd been out playing golf for five hours – there were two sets of welcoming drinks, one to congratulate the cyclists, another to gather in the amazing Glyptotek museum where surrounded by ancient Greek statues we gently baked in mini-heatwave conditions. Then various groups had organised dinners (one of which apparently had a 14-course tasting menu and didn't end till the early hours of the morning), followed by more drinks for those still standing.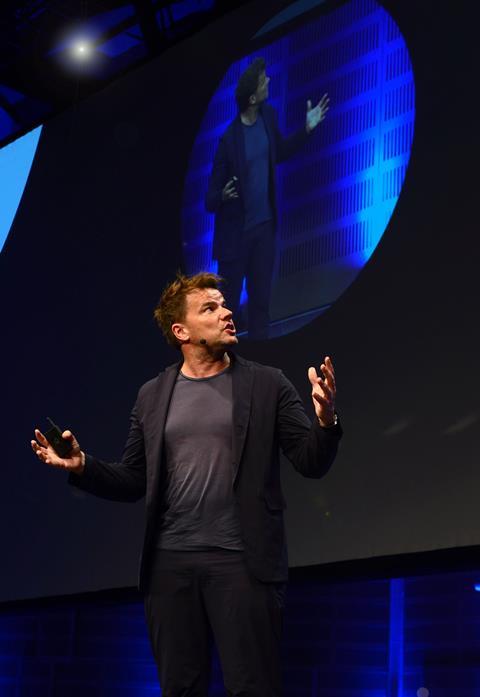 3. Don't miss Day Two's keynote speeches – while the official theme of this year's conference was "arbejdsglæde" or work-joy as it translates from Danish to English, there was no escaping what's on everyone's mind: Brexit. Delegates were talking about it amongst themselves no end, but the star line up was former foreign secretary William Hague vs EU lead Brexit negotiator Guy Verhofstadt.
There was no escaping what's on everyone's mind: Brexit
They managed to do that clever thing of delivering a thoroughly bleak message while making everyone laugh. And for those less interested in the politics we had starchitect Bjarke Ingels rattling through his portfolio of mind-boggling projects for uber-cool clients such as Google. Interestingly, as one delegate observed (an eagle-eyed QS), Ingels didn't actually refer to "clients" but rather "partners" – almost as if the client is acting like a sponsor or patron. The architects in the audience seemed of the view that while his passion and vision are infectious its harder to come by his sorts of budgets in the real world.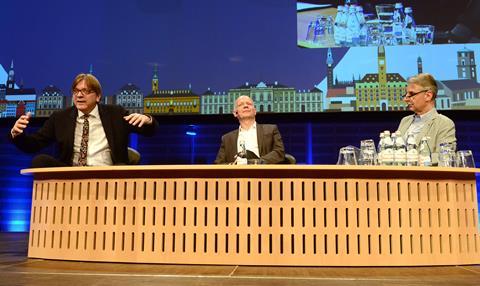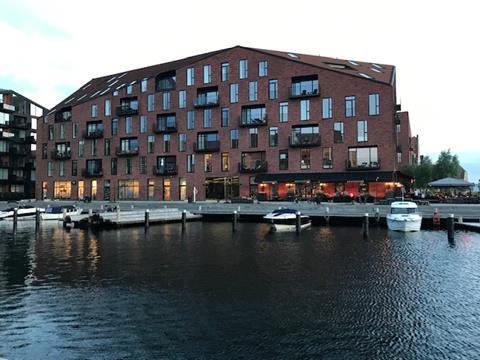 4. Danes are even greener than you think – We heard from Anne Skovbro at By & Havn about Copenhagen's transformation from a nearly bankrupt city in the 1980s to one that is creating sustainable city centre communities and is planning to be the first ever carbon neutral capital by 2025. It was hard not to be impressed. While the UK is navel gazing about its relationship with the EU, Denmark has set itself a huge challenge and is busy thinking about lots of small and big interventions to get there.
While the UK is navel gazing about its relationship with the EU, Denmark has set itself a huge challenge and is busy thinking about lots of small and big interventions to get there
By & Havn's model is an interesting one because as a company that is owned by the national government and the city municipality it owns the land and sells off bits using the revenue to fund new facilities. The aim is to keep families in the city by focusing on liveability, all projects it helps to finance have to be sustainable, not just environmentally but economically and socially. A big focus has been on the city's "blue space", seeing the water and the waterfront as an asset and improving the public amenities there, in part to better Copenhageners' health and fitness – kayak badminton, anyone?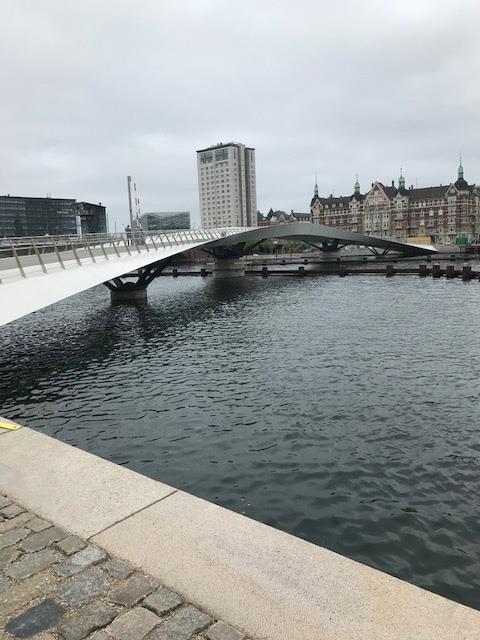 5. If there's a boat tour, go on it – The two BCO boat tours were sold out, so I didn't go, but of all the tours – and there were lots – this one seemed to get the best reviews. That might have been down to the unexpected heat on the first day and then hangovers on the second, both of which made walking a potentially onerous activity. But it's true that there is so much to see along Copenhagen's waterfront, not least the soon to be open pedestrian and cycling bridge designed by Wilkinson Eyre and the new nine swimming lagoons. Apparently, the process of making the water clean enough to swim in took 10 years and that's before thinking about any of the new public realm amenities that have sprung up all over. Could the Thames ever look like this?
So now I'm hooked – Copenhagen is on my list of favourite capital cities (the wide cycle paths for me probably nudge it into pole position). And the BCO is clearly confirmed as an annual favourite for the industry. Word is next year the conference will be in Toronto, so it'll be a bit more of a schlep but I can imagine plenty will go the distance.