Megaprojects shouldn't be at the expense of smaller transport infrastructure upgrades that have a more immediate impact on our working lives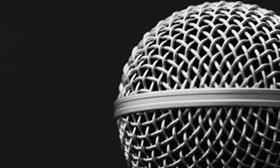 Everyone who works in an office has to travel to and from it, which means the property sector has a vested interest in ensuring that we have transport infrastructure that gets us there. Good office space is a key requirement for businesses to thrive, but without a connected commuter network, workplaces won't work at all - with severe consequences for the UK's economic prospects.
While the predicted meltdown of London's transport system during the 2012 Olympic and Paralympic Games never materialised, we feel something needs to be done to improve it. Projects including the West Coast mainline, HS2 and a possible third runway at Heathrow have been given significant column inches. But arguably these major long-term projects should not be at the expense of smaller, localised schemes that will have a more immediate day-today impact on us.
Britain is not alone with these difficulties and debates but others seem to do it better and faster. EC Harris' Infrastructure Investment Index, which ranked the appeal of 40 countries as locations for infrastructure investment, placed the UK in 13th position overall - behind countries including Qatar, Malaysia and Chile. Lack of political leadership on the issue combined with high levels of regulation and an inefficient planning process are cited as important factors. The government's 2012 update to its National Infrastructure Plan proposed a pipeline of projects worth around £310bn to get us to 2015. But it has been criticised by the Public Accounts Committee for a lack of guaranteed, clear priorities for action.
EC Harris' Infrastructure Investment Index placed the UK in 13th position overall - behind Qatar, Malaysia and ChileEC Harris' Infrastructure Investment Index placed the UK in 13th position overall - behind Qatar, Malaysia and Chile
The Institute of Public Policy Research (IPPR) North has previously shown that almost half of significant publicly funded transport projects benefit only London and the South-east, with transport spending per head of population as low as £19 in the South-west, £5 in the North-east, £43 in the East of England and £134 in the North-west. This is cause for concern given that research by the Centre for Cities last year, supported by the British Council for Offices (BCO), revealed that cities such as Manchester, Reading and Cambridge have an increasing demand for office space that must be met to foster economic expansion - and which needs to be serviced by appropriate local infrastructure investment.
We know from our own research that length of commute and public transport connections feature heavily in factors influencing our performance and view of our workplaces. Recently the BCO and Savills commissioned YouGov to question over 1,000 commuters across the UK about their journeys to work. We found 33% of respondents rated public transport connections as "very important", rising to 56% in London. Length of commute to work was rated as "very important" by 52% of respondents - 57% by those in London - and businesses should note that 40% of those surveyed said
the length of their commute affected their overall productivity.
While it is quite remarkable that there is no plan for major investment in transport for London beyond the completion of Crossrail (despite the fact that its population is set to grow to over 10 million by 2030), for developers, it is good local transport solutions that pay. The regeneration of King's Cross has seen £2.5bn spent on wider transport infrastructure in the area over the last two years - with 20 new streets and three new bridges connecting it to the rest of London. King's Cross St Pancras is now the best connected transport hub in Europe, and an attractive enough option for Google to purchase a million-square-foot bespoke office complex at King's Cross Central.
What we need is an approach that unblocks what the chancellor has called the "economic arteries" of this country, such as basic but necessary upgrades to our A-roads and motorways. This will channel short-term stimulus into funding for those infrastructure projects that can be delivered quickly with maximum impact to our working lives.
Richard Kauntze is chief executive of the British Council for Offices