Rather than blindly throwing concrete at our cities, we should take pause and consider whether these homes are inspired by choice, or circumstance?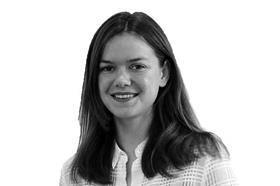 In the 1970s, a new home typically consisted of 83.3m² of floor space. Nearly 50 years later, a study by LABC Warranty found that in 2018 new homes built since 2010 measured 67.8m², a decrease of 18.6%. Within the cities, new-build flats are often far smaller. But when did such shrinkage become inevitable? Is it the result of the condensed occupational demands of the millennial, or could it be that we are merely shoehorning our lives into the only spaces left to us by our predecessors?
In London, the veritable heart of the housing crisis, the mayor has set out targets for boroughs to deliver a combined 65,000 new homes every year over the next decade. Boroughs with greater public transport connectivity are permitted to authorise greater volumes of properties in greater densities than those areas with less connectivity, meaning the already crowded inner city must continue to grow taller. Therefore, rather than focusing on increasing connectivity, enabling underdeveloped areas to catch up, the targets incentivise councils to authorise developments that squeeze as many homes as possible onto a plot.
That the housing crisis and consequent building boom have coincided with the age of the millennial undoubtedly has an impact on the modern requirements of a home. Many of these new homes are targeted at the 1.69 million millennials living in London (as of 2015), more concentrated than in any other region of the UK. We come here fresh out of university, full of dreams, and fully accepting of the hutches we must share with other fresh-faced millennials until, if we are lucky, we can afford to purchase or rent a rabbit hutch of our own.
Fortunately, these tiny homes, or so the marketing goes, are eminently compatible with the average millennial's live-fast, social media and career-focused lifestyle. We rarely cook or eat in, we socialise outside the home, and much of the clutter we accumulate through life is now stored online. As Generation Rent, the majority of us flatshare either with friends or strangers and most of our 'living' takes place outside the home.
But these revolutionary millennial trends are more reactionary than they first seem and are intrinsically linked to the limitations of our homes. Do we spend so much money on our local deli's green smoothies and avocado toast because we want to, or because the blender would wake up the collection of strangers we find ourselves living with well into our thirties, and since the living room has been turned into an extra bedroom, we've nowhere to enjoy a meal at home?
With the average house price in London topping £550,000, some efforts are being made towards accepting renting as a way of life by endorsing the booming built-to-rent (BTR) sector. Within BTR, in particular, in some new build leasehold developments, there is a growing trend to offset the lack of private living space by providing communal facilities including gyms, lounges, even spas and screening rooms.
Things go further with the positively-branded concept of 'co-living'. This is essentially a luxury student halls setup (but for young professionals), with a warren of shared kitchens, dining areas, living areas and complementary facilities. This allows Millennials to have borrowed access to facilities which they can only dream of affording outright, while limiting their actual living space to a small box with a kitchenette.
In the rental sector, these steps may be welcomed. However, we should be wary of such concepts creeping into the sales market, particularly where they are used to justify a lack of space within individual units. Arguably, a more sustainable approach would be to develop the outer boroughs transport networks and housing in tandem, allowing us to build larger, more affordable homes first, before resorting to further developing in zones 1 and 2 in central London. With shifts towards flexible and agile working, being close to the city centre is already less important now and likely to be of decreasing importance in the future.
At present, many would admit that regardless of the rationale, our lives and homes complement each other. However, the situation for the Millennial generation is short-termist.
A flat cannot grow to accommodate changing needs and priorities; when these inevitably change, the country risks being left with swathes of unsuitable surplus housing stock, particularly if moves to deter private landlords continue, unless generation Z can somehow both afford to purchase, and squeeze into, these homes. In the meantime, the impetus to build as many as homes as possible, as quickly as possible, risks redefining the concept of home almost by accident.
Perhaps, rather than blindly throwing concrete at our cities, we should take pause and consider whether these homes are inspired by choice, or circumstance? And if the latter, is that truly sustainable?
Joanna Bassett is an associate at law firm Taylor Wessing