Throughout 2010 readers shared their favourite health and safety horrors from around the world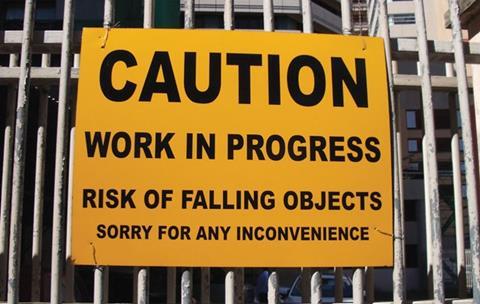 Don't look up
Rebecca Shorter is a member of the construction team at solicitor Cripps Harries Hall, who are "all big fans" of Building's health and safety blunders. So even when on honeymoon in Mauritius, she couldn't resist snapping this very polite apology for raining rocks down on pedestrians' heads.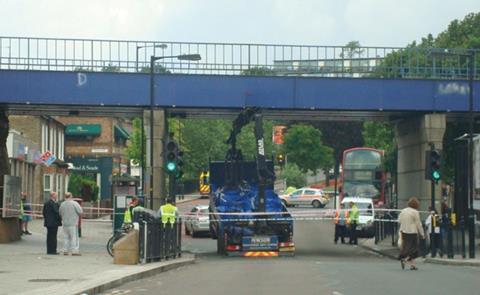 A bridge too far
Simon Whitehead spotted this instructive scene in Dulwich, south London, which demonstrates that the "oh, it'll probably be okay" approach doesn't always work out …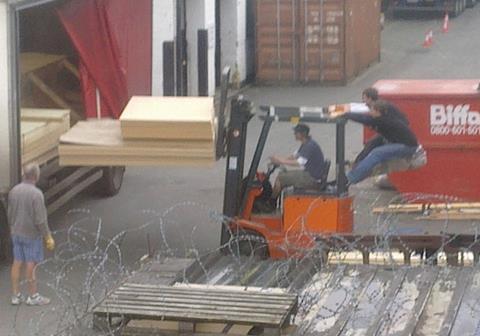 Balance of terror
Our thanks to Nigel Barrett for this picture of daily life on a south London trading estate. He writes: "They did manage to unload and place the sheet material without causing injury."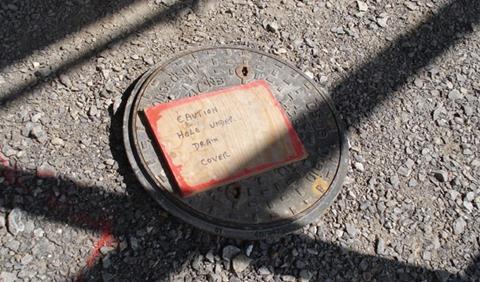 Ever vigilant
You know those metal discs that sometimes appear right in the middle of the road? It turns out they're even more dangerous than we thought. Thanks to Nick Dodd for this one.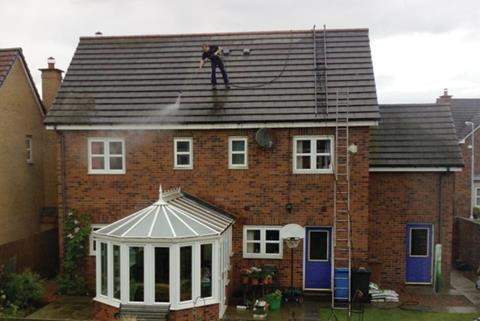 Rain man
Full marks for creating a perfect water slide with a glass conservatory for a crash pad. Jim Cunningham from Dunfermline, who took this photo, said: "Why anyone would clean a roof is beyond me. They must have had non-slip shoes."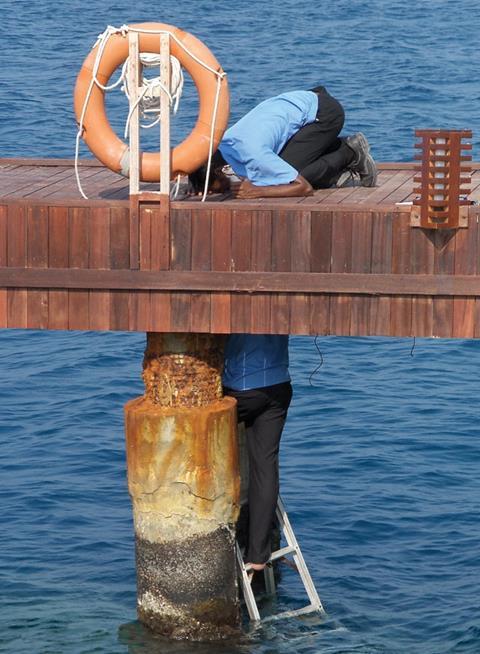 Hide and seek
This photo does not, in fact, depict a game but two workmen trying to repair a light fitting in the decking. Thanks to Graham Tharme for this picture taken in the Maldives.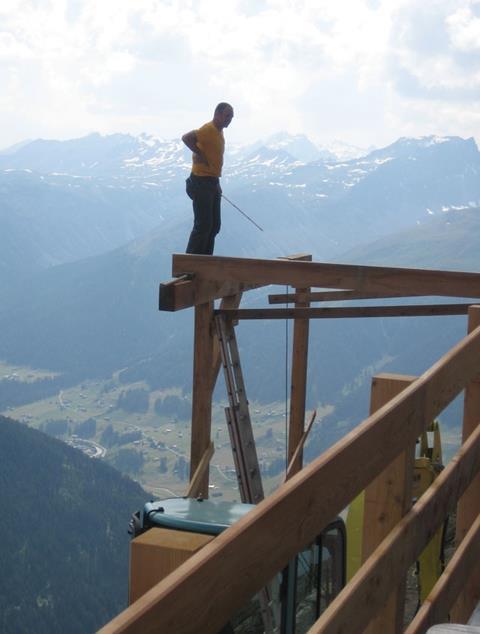 Cuckoo
Mike Plymsol saw this skywalker at the 2,600m summit of the Jakobshorn mountain in Switzerland. "Having positioned the first timber support beam, the builder balanced his way across this carrying the next beam, watched in amazement by cappuccino-sipping tourists."
Always wear clean shoes
Paul Southon sent in these astonishing pictures taken from a flat in the centre of London. As he says: "Please note the person cares more about the carpets (blue overshoes) than his own life."