Oliver Letwin's review into build-out rates, published last week, espouses a more varied approach to development. But some fear his proposals are so complex and state-driven that they could even lead to fewer homes being built.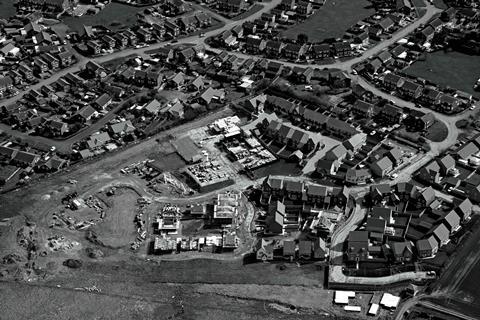 Housing policy wonks have been eagerly awaiting the final Letwin review into housing delivery ever since the interim report came out in June. There had been rumours the final draft might have been published mid-October but in the end it was timed to coincide with Philip Hammond's Budget. It's not surprising the chancellor wanted to control the timing: after all, it was Hammond who commissioned the report this time last year, prompted by allegations that volume housebuilders hoard development land in order to keep the price of new homes artificially high. Few in the industry were surprised when his preliminary update on the review, published alongside the Treasury's annual spending statement in March, gave short shrift to the idea that the housebuilding majors were guilty of the charge of so-called landbanking.
Even so, Sir Oliver Letwin thinks the slow delivery of housing on large sites is definitely a problem. His answer to how to increase output from such sites is for the government to encourage a wider range of housing than the standard for-sale homes that make up the vast majority of these new estates.
"There are nuggets of good ideas but the fear is that the system he is proposing to create ends up in a bureaucratic nightmare"

Jonathan Seager, London First
The problem he has identified is that individual housing outlets are only able to "absorb" a certain number of sales each year within any local housing market because the number of people wanting to buy new-build homes is limited. Clearly, it doesn't make sense for developers to build for-sale homes more quickly than they think the market will absorb.
On the other hand, goes the analysis, the inherently more flexible nature of renting means that such homes can be filled more rapidly, thus generating income that then incentivises developers to speed up delivery.
A more diverse development pipeline also creates opportunities for a wider range of players than the small clutch of volume builders, which dominate the UK housebuilding market. These other players include housing associations, smaller housebuilders and the pension funds eyeing up investment in build-to-rent.
Adam Challis, head of UK residential research at JLL, agrees with Letwin's analysis. "You want to be able to broaden out the profile of delivery in order to increase the number of units," he says.
James Scott, director of planning and communication at Urban & Civic, agrees. "The logic of what he [Letwin] is saying is absolutely right. It will improve absorption rates if you have multiple tenures and types of housing being offered on very large-scale sites."
His own company, which is bringing forward eight strategic sites across England, already uses a variety of partner developers to appeal to different types of purchasers with a range of housing styles and tenures.
Lost in translation
However, there is a lot less confidence about the mechanisms that Letwin has identified to translate his housing diversification dream into bricks and mortar.
The East Dorset MP recommends that the government draw up an entirely new set of planning rules for sites numbering more than 1,500 units in areas of high housing demand. These rules would spell out the requirements for such sites in terms of more diverse housing than the limited palette of designs the volume builders are often criticised for putting forward.
To advise local authorities on how these diversity requirements for large sites should be interpreted, Letwin has recommended the establishment of a National Expert Committee. This group, which would be made up of nominees from bodies such as the Home Builders Federation, would also arbitrate where the local authority and the developer disagree on the diversity mix for individual sites.
Before this new regime comes into operation, the report says government funding for housebuilders or potential purchasers of 1,500-unit plus sites – referring perhaps to pots like the Housing Infrastructure Fund – could be conditional on conforming with the new pro-diversification planning policy.
And where sites run the risk of tipping into non-viability due to the new diversity rules, Letwin urges the government to allocate a pot of funding – he doesn't specify how much – to prevent any hiccups in delivery.
Once the new regime is in place, Letwin says, councils in high-demand areas should be able to designate and draw up masterplans for large sites in their areas. And these authorities should be equipped with compulsory purchase powers so that they can buy these typically greenfield sites at a price around 10 times their existing use value rather than the "huge multiples" their landowners often enjoy now on the back of hoped-for profits from open market sales. The proposed tenfold limit reflects the lower values generated by a wider range of tenures and types such as private rent and social housing. Letwin's report is now being digested by the government.
To many in the industry, the new regime looks like an oddly bureaucratic solution. Jonathan Seager, executive director for housing at London First, says: "He's come up with quite a state-driven, bureaucratic and complex way of addressing the issue. There are nuggets of good ideas but the fear is that the system he is proposing to create ends up in a bureaucratic nightmare."
Duncan Field, head of planning at law firm Norton Rose Fulbright, says similarly: "I am surprised that he landed on such a burdensome solution in terms of additional regulation."
Simon Ricketts, partner at specialist planning law practice Town Legal, worries that Letwin's prescription will be difficult to implement. He says: "He is recommending a complicated new system that will take a long time to translate into workable legislation."
Setting in aspic the mix of homes on individual sites can be "unhelpful" when dealing with often volatile market conditions, says JLL's Challis, pointing to Battersea power station as an example. "They're trying to renegotiate planning permission on the three-bedroom units because they are not sellable. As much as the planners want family units, they are getting sharers and not families."
Seager doesn't believe the expert committee will be much help, because its members are unlikely to have detailed local knowledge of sites. And developers don't need to be forced to provide a greater diversity type and tenure of housing, says Urban & Civic's Scott: "Economic self-interest means we are already doing it.
"Anything to increase absorption is entirely aligned to commercial interest. Diversification could potentially increase absorption, which would be a good thing because it would help us to recover our sunk costs quicker."
This means the volume housebuilders themselves either developing purpose-built rental properties themselves or entering into partnerships with long-term investors such as pension funds with an appetite for build-to-rent.
Beefing up existing policies in the National Planning Policy Framework would be a better way to encourage greater diversity than creating a whole new set of rules, says Ricketts: "This should be the focus, rather than starting to develop yet another planning system."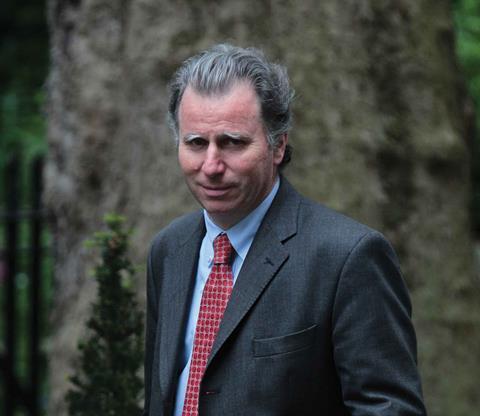 Who is Oliver Letwin?
As a young man working in Margaret Thatcher's 10 Downing Street policy team, Oliver Letwin had a bright idea. In a 1985 memo to the former prime minister – published in 2014 under the 30-year rule on the release of Cabinet papers – the then 29-year-
old recommended the poll tax be trialled in Scotland before being rolled out across the rest of the UK.
The rest is history: the controversial community charge helped to fuel a massive backlash against the Conservatives north of the border, which reached its nadir at the 1997 general election when the party won not a single constituency in Scotland. The tax was identified by academic David King as one of the worst blunders by a UK government in recent history.
Since then, the recently knighted Letwin has risen to become one of the Conservative Party's most senior figures, overseeing policy for David Cameron when he was prime minister. Housebuilders will be hoping, though, that the Tory grandee's recently published proposals to revamp the delivery of large construction schemes prove more workable than the poll tax.
Great expectations
Andy Hill, chief executive of Hill Residential, agrees with Letwin, though, that the amount landowners can make from selling sites should be capped, allowing for whatever new infrastructure is required to enable housing to be brought forward. He says: "Landowners' expectations are high and driven by the promoters selling them the dream of hundreds of thousands of pounds per acre. Owners have to know there is a cap on value to make sure there is sufficient money to deal with all the infrastructure improvements."
But the excessive-looking profits on individual sites must be put into context, Challis says: "There is a whole sub-industry of strategic land buyers who have a high percentage of failure and low percentage of success. They rely on that hope value to cover the wasted cost of strategic land promotion."
When sourcing sites, Hill doesn't use these outfits, which he says are motivated chiefly by maximising the value of their clients' sites rather broader housing supply.
Few will spare a tear for these promoters, who deliberately operate under the radar. Yet they play a useful role in bringing forward land, which policy makers tamper with at their peril, says Ricketts: "Land promotion companies fulfil a vital role in identifying land and doing the work to get it through to allocation."
Relying instead on cash-strapped councils to take the lead on large sites could be risky, he says: "In order for that to work, you need to have confidence that the public sector is adequately resourced and has the people with the right drive and incentives to do that work."
This is one of the ways that Field fears the new regime could undermine delivery on large sites – the problem that Letwin was briefed to fix – by dissuading developers and landowners from even bringing them forward. He says: "If you have strategic land, you could be looking at more piecemeal development." Ricketts agrees: "It will drive the market toward sub-1,500[-unit] sites."
And many landowners won't put forward sites if they see returns dropping, says Challis: "Waiting for the next government or policy shift becomes a reasonable option. It could ultimately undermine the goal which is the pace of delivery. We don't want to reduce the flow of land."
Ministers will have to weigh up carefully whether to swallow Letwin's prescription for the housing market.