A fretful conference saw Labour tighten its stance on austerity, ruling out extra borrowing for capital spending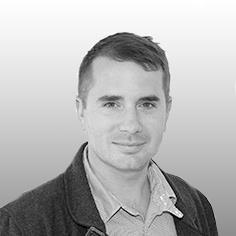 Party conference are peculiar affairs and this year's meeting of the Labour faithful, just eight months out from the election when the party has every chance of forming the next government is no exception.
Characterized not by expectation that the party is about to step back into government after just one term in opposition - which it still has every chance of doing - the Labour conference seemed a fretful, fearful, uncertain affair, caught up in the fall out from the Scottish independence referendum and David Cameron's English Votes for English Laws gambit; concerned over a lack of boldness in policy; dismayed at tougher line over austerity in the next parliament; and perhaps most of all, worried and unconvinced about the performance of Ed Miliband, the leader, amid continued dire polling.
There was little in the way of policy announcements in the build up to Ed Miliband's speech on Tuesday, with the shadow cabinet limited to short speeches that amounted to not much more than a decorated lists of commitments previously made.
On housing, there had been an expectation that Labour's review of housing policy, being undertaken by Sir Michael Lyons, would be published. This is expected to set out in detail how the party will go about boosting housebuilding to 200,000 homes per years. But it's now clear the review will not actually be unveiled for a few more weeks.
Instead, Labour trailed a few more measures that will be contained within it, like a new set of housing quangos, to be called New Homes Corporations, to drive housebuilding in local areas, and restated previous commitments, such as building a new wave of garden cities and handing council "use it or lose it" powers to crack down on land hoarding. Further detail on how Labour plans to hit its 200,000 target will have to wait.
Lifting the local authority borrowing cap even has the support of London mayor Boris Johnson, but it was all but ruled out by Labour shadow cabinet ministers following Ed Balls' speech
But there's one thing Labour has at least tried to make clear: the target won't be met through additional borrowing. Previously, Ed Balls, the shadow chancellor, had committed Labour to eliminating the deficit over the next parliament, but used a different and easier-to-meet definition to that used by George Osborne, pledging to get the "current budget into surplus".
This excluded capital investment and is set to stand at around £48bn in 2015-16, considerably less than the £75bn budget deficit forecast for the first year of the next parliament. That meant Balls had considerable wriggle room to borrow in order to invest in infrastructure, roads, housing and other capital projects.
But this week Labour all but ruled that out, with Balls saying there will be there "no proposals [in Labour's manifesto] for any new spending paid for by additional borrowing". "No spending commitments without saying where the money is coming from. Because we will not make promises we cannot keep and cannot afford," he added.
That means there will be no extra borrowing for capital investment, with Labour's manifesto spending promises – including the pledge to lift housebuilding to 200,000 homes per year – to be funded within current spending limits, through cuts, savings, or reprioritising spending from elsewhere. Hence the line in Ed Miliband's speech that housing will be a "top priority for additional capital investment in the next parliament". That doesn't mean additional borrowing to fund the building of homes, but rather shifting money around to ensure that the 200,000 home target can be met.
The tightening of Labour's line on austerity was significant and also means that the much-awaited Lyons review on housing is now unlikely to recommend allowing councils to borrow more to build homes through lifting the Housing Revenue Account borrowing cap. This was something mooted by Sir Michael earlier in the year, when he told the Guardian that the "overwhelming weight of the evidence that has come to us from public and private bodies, says 'for goodness sake lift the HRA cap'".
Lifting the cap even has the support of London mayor Boris Johnson, but it was all but ruled out by Labour shadow cabinet ministers following Balls' speech, with both shadow housing minister Emma Reynolds and shadow Treasury secretary Chris Leslie both stressing that while housing was a priority for Labour, so too was fiscal responsibility and there would be "no splurge in borrowing" to back housebuilding. Indeed, the rhetoric was so marked, its tempting to wonder if this shift was in part the reason for the delay in the publication of the Lyons review, as a call for lifting the council borrowing cap would have clouded Labour's message.
For now, no borrowing to build is Labour's new mantra, as it seeks to burnish its credentials with the wider public on the economy, although sceptics will point out that Labour is still only committed to balancing the current budget and that the pledge on no borrowing for investment has been carefully worded to apply to committment's in the party's manifesto. It's feasible, of course, that should Labour form the next government, it will look again at the possibility of borrowing to invest.
Nevertheless, the sharper rhetoric on austerity at the conference has left delegates, who may have hoped for bigger things on housing and infrastructure, feeling a tad deflated, with the mood unlike that of a party about to step into power.
Allister Hayman is news editor, Building