Building's focus on mental health last week is a reminder that tolerance has to be at the heart of creating a positive working culture in the industry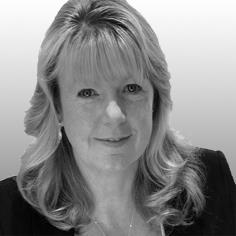 I was heartened to see that last week, to mark National Mental Health Awareness Week, Building focused on the issue of common mental health problems (CMHPs) as part of a new editorial initiative, Building A Better Balance.
The aim, as set out by Building's editor Sarah Richardson, is to put some of the hidden concerns that can affect construction's workforces and recruitment, including mental health, diversity and tolerance, at the centre of the industry's agenda.
Considering the industry has seen the number of its apprentices halve during the recession, and in which three-quarters of consultants predict a skills shortage in the next year, Building A Better Balance couldn't have come at a better time. However, it will not have the effect it deserves unless the campaign is successful in tackling the issue of tolerance within the sector.
Tolerance is born from developing an understanding of others and a number of forward-thinking companies help their staff do this through industry charity CRASH. Their corporate partnerships with CRASH enable these companies to offer their staff the opportunity to become directly involved with homelessness projects that support vulnerable people with a wide range of issues.
Tolerance is born from developing an understanding of others and a number of forward-thinking companies help their staff do this through industry charity CRASH
Each year CRASH helps an average of 65 homelessness projects which, among other support services, aim to address the mental health needs of homeless people. One example is the Pilsdon Community, a working farm and refuge, in Dorset. Homeless people come to the community from all walks of life, always at a time of crisis, recovering from family breakdown, mental illness, addiction or coping with bereavement, issues that could touch us all at some point.
Phase II of their development project involved converting an existing stable block into short-term accommodation for people who have been sleeping rough. CRASH patron EC Harris took the lead with a significant amount of work carried out on a pro bono basis as well as making a £15,000 donation towards the funding as the company's legacy project. Working alongside them was fellow CRASH patron BAM Construction as the main contractor.
Mental health and homelessness have a complex link, where one is both the cause and result of the other. Many homeless people, including those from the construction industry, have been unable to access appropriate mental health support to address their needs. This is where the industry can make a real difference.
For our patron companies, the partnership with CRASH offers the opportunity for their organisation and employees to be instrumental in delivering improved accommodation to homeless people. And not just through donating money. It allows them to use their skills, capabilities and products to provide a service which, in many cases, money can't buy.
Being directly involved with improving people's lives helps us develop a better understanding of how any one of us could find ourselves in difficult circumstances. Understanding breeds tolerance which in turn creates a more positive culture within companies.
This needs to become the "norm" in the industry as a whole and Building A Better Balance is good place to start.
Francesca Roberts is CRASH chief executive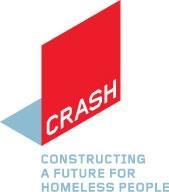 CRASH is a charity that acts as the conduit between the industry and homelessness agencies to improve emergency night shelters, hostels, day centres and move-on accommodation.
CRASH receives no government funding; it is entirely supported by companies and individuals within the construction industry.
For further information about CRASH please see www.crash.org.uk