Data from the CPA/Barbour ABI index shows that construction contracts fell by 3% in May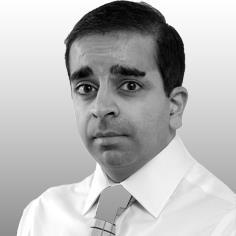 The CPA/Barbour ABI contract awards index in May, at 117, fell by 3% compared with April but is still 6% higher than the weather-affected first quarter and 2% higher than a year earlier.
Construction certainly isn't buoyant. It is challenging out there but there are at least some key sectors where there is some growth. This potentially points to output in the second half of the year being better than in the first half.
Private housing grew in May, as the index for private housing contract awards, at 177, was 20% higher month-on-month and 35% higher compared with a year ago. These contract orders will take time to feed through but clearly show significant growth on the ground in activity over the next year.
Also, there is some positive news for the education sector, which has endured falls in workload as schools are finished on the Building Schools for the Future programme, cancelled three years ago, with work finally coming through on the Priority School Building Programme.
Commercial Offices Index: High-profile projects don't give the full picture
There are still a few high-profile, high-end commercial offices projects around, such as Google's new £300m headquarters and Goldman Sachs' new offices in Holborn. More recently, the Victoria Circle mixed-use project, signed in May, will eventually be worth £770m. The first phase is 727,000ft2.
However, apart from a few key projects, the offices project pipeline, even in London is now looking relatively bare. Although the large projects grab the headlines, they only account for 15% of commercial projects. Small and medium-size projects account for the other 85%.
The CPA/Barbour ABI commercial offices contract awards index at 92, was 42% lower than in April and 20% lower than a year ago and the problem of excess supply needs to be addressed before we see a return to new offices construction.
Even in London vacancy rates are 6.1% but in Birmingham vacancy rates have hit 16.1%. Given the 12-18 month lag between contract awards and activity on the ground, it is likely to be 2014 before we see a significant return to growth in the sector in London and significantly longer outside the M25.
Noble Francis is economics director at the Construction Products Association