In an ever changing education world, the pressure is on to deliver value and sustainability when building or refurbishing academies
Darren Talbot and Laurence Brett of Davis Langdon, an Aecom company, look at recent developments and what can be done to keep costs down.
Introduction
The education landscape for secondary schools is almost unrecognisable from a year ago. In June 2010, the £55bn Building Schools for the Future programme was still in operation and was one of the few bright spots of government spending.
One month later and education secretary Michael Gove cancelled the BSF programme, calling it "flawed" and "misconceived", leaving some 700 school projects and over 120 academy projects unfinished. Project teams and local authorities were in a state of disappointment and despair.
Following the cancellation, the education secretary invited Sebastian James, group operations director of DSG International, to chair a review and prepare a report to set out a clear way forward for prudent capital investment in education up to 2015 (in other words, the lifetime of the current parliament); flexibly to target schools in the worst condition; to cut red tape; and to tackle urgent demand from rising birth rates.
In April 2011, the James Review was published proposing a number of answers to the questions set. The government's formal response to that review is still awaited.
A month after the publication of the James Review, Gove wrote to all school heads inviting them to apply to become academies and leave local authority control. Those schools with an Ofsted rating of "outstanding" can apply and convert to their new status this September.
Gove was quite clear that the expense and timescale of the BSF procurement programme was unreasonable and if money was to be forthcoming, improvements had to be made. Within the James Review is a suggestion that savings of 30% would need to be achieved.
This has been demonstrated as achievable at Campsmount School in Doncaster, although concerns abound that it may not be possible to replicate this across a school estate that requires significant investment in the refurbishment of spaces.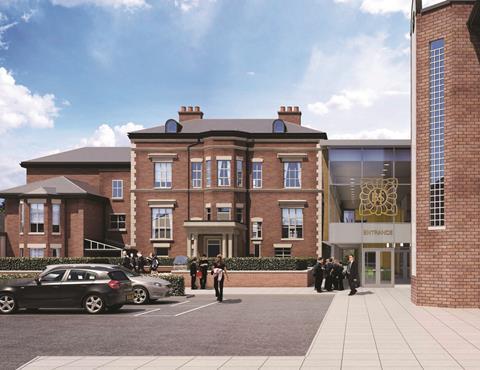 Education spending and the government Construction Strategy
UK construction spend accounts for between 6% and 8% of UK GDP, for which the public sector is responsible for two-fifths, or typically £45bn annual spend. With over three million individuals employed across 300,000 firms, this is an important component of the UK's GDP.
The recent publication of the UK Government Construction Strategy recognises the government's desire to get full value from its dealings with the construction sector, particularly in the context of its plan for growth and current spending constraints.
It is tempting to ask how the new Construction Strategy might succeed when previous calls for industry reform - for example, Latham in 1994 and Egan in 1998 - have had limited impact.
Two important changes from the previous attempts give us more confidence that this strategy will be successful. The first is that the strategy has a very strong focus on the government as a client, with a commitment to improving key aspects of public sector clientship that the sector has found problematic - including providing clearer visibility of the forward public construction programme and improving project governance and procurement. The second is that industry is better prepared to rise to the challenge - in its greater awareness and use of collaborative and integrated working; in its developing use of BIM processes and tools; and in its flexibility in adopting more innovative procurement arrangements. The key to unlocking this potential is leadership, and we would like key industry interests to come together to develop a coordinated response and an action plan for delivery.
Following the publication of the Construction Strategy, the long-awaited and supplementary report on BIM to the Government Construction Client Group, published on 20 June 2011, is the product of an industry-based BIM working party established by the business department to examine the benefits of using BIM in the UK building and infrastructure markets. It is to be welcomed. It supports the Government Construction Strategy (published 31 May 2011) and, in particular, the government's faith in the potential of BIM to deliver key elements of the strategy, including reducing the costs of construction and providing buildings and infrastructure that are efficient and effective.
The BIM report's headline recommendation is, of course, for all public construction procurement to be carried out at BIM level 2 or higher within five-years. Before publication there was speculation about whether the report would set a project value threshold for the use of BIM on public work. There is none. The report recognises that a major "change programme" is needed if all construction businesses are able to use BIM within the five-years. It talks about the need for "a communicative approach similar to the analogue to digital television" switchover to ensure that no suppliers are unduly penalised.
But it will need more than effective communications. Businesses will need to gear up to new ways of working and invest in IT infrastructure, new systems and work processes. Current uncertainties acknowledged in the report, which include intellectual property rights, design liability, the lack of BIM provisions in standard construction contracts and design appointments, process protocols and information standards, need to be resolved quickly so that industry can make the changes with confidence. It is hoped that the government will engage actively with the industry in a joint endeavour to do this.
The impact of the government's Comprehensive Spending Review of 2010 and March 2011 Budget, which saw £90bn cut from annual spend through to 2014, has had an impact across the whole of the construction industry. This has been particularly felt across all areas of the UK outside of London and the South-east.
Following the spending freeze on science in the October Spending Review, the chancellor announced an additional £100m allocation to research, with specific recipients named as centres in Norwich in Norfolk, Cambridge and Harwell in Oxfordshire. Continuing his theme of education as a driver for growth, the launch of the first technology and innovation centre in high value manufacturing was also announced. The Technical Colleges Programme is to be expanded, with 24 new colleges being established by 2014. It is expected that these will increase access to courses, rather than create new establishments.
Since the 2010 election, the UK coalition government - and in particular Michael Gove - has focused on the academies programme. The programme was originally developed under the Labour government and the current administration has sought to accelerate progress made to date in raising teaching standards and results. There has been significant controversy surrounding this programme, however, both in respect of the budgetary provision and spend on new academies constructed and the potential for a fractured or two-tier education system across the UK.
Through the development and implementation of the new Government Construction Strategy, the clear opportunity exists for both the public sector client and the industry to exhibit innovation and advancement, elimination of waste and increased building performance throughout the operational period.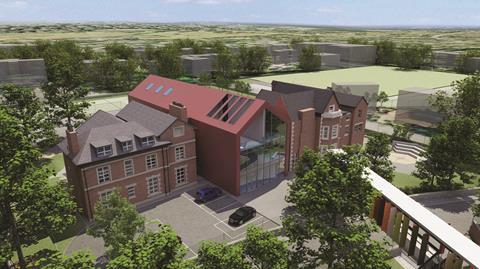 The current academy world
A change in delivery body
One of the recommendations in the James Review was that the Department for Education use the period before the next spending review to establish a central delivery body and procurement model.
Gove wasted little time from receipt of the review to confirm the winding up of Partnerships for Schools (PfS) and the creation of the Education Funding Agency (EFA), an executive agency of the education department. The Young Persons Learning Agency is also to have its duties transferred to the EFA.
The stated aim of the EFA will be to co-ordinate the allocation and management of revenue and capital funding, including the delivery of any capital programme. The intention is to have these changes in place by April 2012.
Interim arrangements
PfS is to continue in its role of managing the academies programme until April 2012 and has thus far announced that £800m worth of schemes approved by the government would be released to the market, utilising the existing contractors framework from June 2011. These schemes are divided into £250m worth of work (28 schemes) in the North, and £550m worth (43 schemes) in the South.
The first five of the released schemes are:
Portslade Academy, Brighton and Hove, East Sussex
Sarum Academy, Wiltshire
Aylesbury Vale Academy and Chesham Park Academy, Buckinghamshire
Thetford Academy and King's Lynn Academy, Norfolk
A new academy and primary school on the same site, Lambeth, London
In addition, a sum of £85m has been released to provide funding for urgent maintenance and improvement works to academies. These funds, which must be spent before the end of the financial year, will be tendered outside of the national academies framework for contractors, providing an opportunity for SMEs to benefit.
Regulation challenges
One of the challenges faced by designers on projects has been the confusion and conflict within the various building bulletins and other legislation. An example has been the conflict with BREEAM. For example, the acoustic requirements of Building Bulletins and BREEAM are challenged by the use of more open spaces, which improve the flexibility of school areas and so reduce the overall area requirements. Without significant derogations, innovative projects such as West Hill Primary School in Wandsworth, London, developed through the Space for Personalised Learning project, would not have been allowed. This would have resulted in considerable disruption to education during construction and surplus space that would have increased utility bills and adversely affected sustainability.
With many local authorities looking to include a reference to BREEAM in planning policy, this may continue to cause potential overlap and conflict.
The James Review calls for a simplification of this regulation and for a consistent definition as to what fit-for-purpose facilities would entail. A proposal has been made that a standard library of specifications and drawings should be developed and centrally coordinated. Regular improvements could then be made by using the knowledge gained from post-occupancy evaluations.
Many of these suggestions would strike a chord with the Government Construction Strategy. However, warnings are being sounded about repeating the mistakes from the sixties and seventies, when a generation of inflexible buildings was developed. The challenge for designers is to standardise where possible, with a kit of parts to create better spaces. BIM is anticipated to help with this, and school design teams must start reviewing how they can implement BIM-compliant approaches at the earliest opportunity.
Space standards
Building Bulletin 98, the briefing framework for secondary school projects, gave provision for space standards to increase by 18% from 1996 guidelines. While this led to difficulties in meeting these standards in refurbishment projects, it was welcomed in new builds. The James Review proposes that this is reviewed and that savings could be realised in the capital cost of projects by reducing areas of schools by up to 15%, in effect back to 1996 levels.
Sustainability
With budgets squeezed and responsibility transferred at a local level to academies, a greater focus is being placed on operational costs. In common with many businesses and households, schools are feeling the pinch when it comes to utility bills. The days of "showpiece" schools, with vast swaths of visually impressive glazing are over, due to both the initial capital cost and the ongoing operational costs related to maintenance such as cleaning and heating/cooling.
This squeeze on operational budgets starts to lead us down the path of zero-carbon schools or Passivhaus standards, which in turn creates tensions with the initial capital cost.
There is no single solution to sustainability. Schools must understand their likely maintenance and utility bills so they can make decisions balancing capital and operational expenditure.
Procurement
Previously, school projects, particularly BSF, had a procurement duration of 48 weeks, and often longer. On the Campsmount Technology College project in Doncaster, South Yorkshire, a fast-track method was trialled. This reduced the period to financial close to 22 weeks by rethinking the procurement methodology used and utilising the more efficient National Contractors Framework.
By using an already pre-qualified group of contractors, and further reducing the tender period timescale, the cost and risk for both the bidders and schools were reduced, making it a more attractive bidding proposition.
Removing the OJEU requirement for contractor qualification saved 12 weeks from the previous procurement programme. The contractors and panel members were invited to bid on a preliminary invitation to tender for one week, with a shortlist of two being confirmed one week later.
Further time reductions are made by confirming the Selected Panel Member (SPM) after six weeks at Stage C design and submitting a planning application within two weeks of the SPM being confirmed. Once planning is obtained (generally within eight weeks), within four weeks the project reaches financial close, having carried out further design to reach cost certainty during planning.
The fast-track route needs a commitment from all parties involved to ensure success. Most significantly in this is the input from the end users and the recognition of the staffing input required from the school. Never has the role of user and project champion been more significant.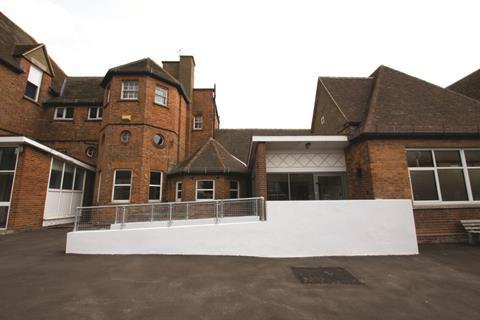 VAT and academies
The introduction of academy status for schools has the potential to complicate further the maze of VAT rules within the educational sector. At present, academies are unable to recover VAT from HM Revenue & Customs on costs incurred on running the schools, as they are outside of local authority control. Instead they rely on grants from the education department. However, under the proposed Section 33B VAT Act 1994, now being considered under the Finance Bill 2011, academies will be able to recover VAT on costs directly from HM Revenue & Customs, replicating the position for local authorities. Royal assent for this bill is expected this month (July 2011).
Where academies carry out business activities in addition to the provision of free education (non-business), it will be necessary to differentiate between the business streams to determine the correct amount of recoverable VAT from HM Revenue & Customs.
Location factors
Location factors vary over time depending on regional market conditions. The cost of a building is affected by many localised variables to produce a unique cost, including market factors such as demand and supply of labour and materials, workload, taxation and grants.
The physical characteristics of a particular site, its size, accessibility and topography are also contributing factors.
While all these factors are particular to a time and place, certain areas of the country tend to have different price levels than others. The location factors given in the table on the right are an attempt to identify some of these general differences.
Low-cost academy cost model
In common with the coalition government's drive to re-use existing facilities where possible, this cost model is based on 800m2 of new build and 500m2 of refurbishment to an existing non-school building. As a result, the refurbishment costs are higher than would be anticipated for a school refurbishment, but reflect the work required in bringing, in this case, a local authority building, up to an acceptable education standard.
In line with the James Review, it can be clearly seen that the new-build costs and areas have reduced significantly when compared with BSF era schools.
Some upcoming schemes
Schemes in procurement (June 2011)
Portslade Academy, Brighton and Hove, East Sussex
Schemes released to the market (June 2011 - July 2011)
Sarum Academy, Wiltshire
Aylesbury Vale Academy and Chesham Park Academy, Buckinghamshire
Thetford Academy and King's Lynn Academy, Norfolk
A new academy and primary school on the same site, Lambeth, London
Future schemes (dates to be confirmed)
Colchester Academy and Greensward Academy, Essex
Nightingale Academy and Aylward Academy, Enfield, London
Marine Academy and All Saints Academy, Plymouth
Ormiston Victory and Ormiston Venture in Norfolk, Ormiston Park in Thurrock, and St Peters High in Essex
Charter Academy, Portsmouth
Quest Academy, Croydon
Winterbourne Academy, South Gloucestershire
Dartmouth Academy, Devon
A University Technical College (UTC) in Greenwich
Gloucester Academy, Gloucestershire
Oxford Spires Academy, Oxfordshire